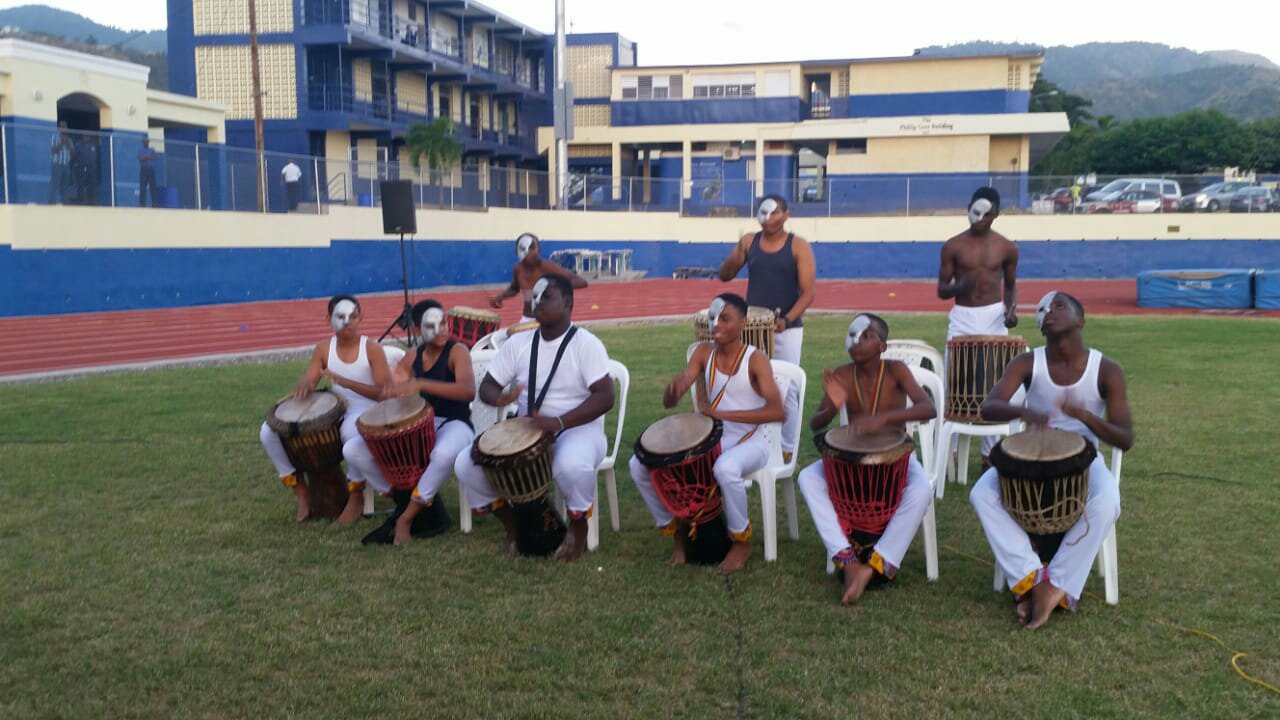 The Jamaica College Cultural Drummers have played their drums to the tune of 4 Gold Medals and 1 Bronze medal respectively. The JCDC National Music Festival is certainly of significant acclaim and the young blues is making their mark.
Our Blue Drummer boys also got caught on the Jamaica Gleaner front-page. Playing at the official opening ceremony for the Jamaica College Asehneim Stadium.
Congratulations gentlemen.