TOURISM ACTION CLUB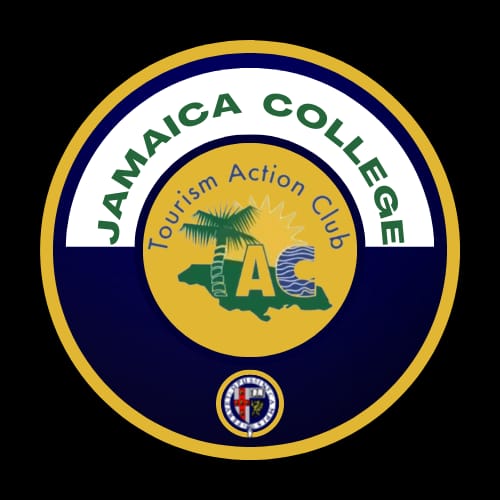 Tourism Action Clubs hereafter referred to as TAC are managed through the Tourism Awareness Unit of the Jamaica Tourist Board. One of the mandates of the Tourism Awareness Unit is to sensitize Jamaicans on the value of tourism to Jamaica and most important the role each of us can play in ensuring that Jamaica remains the premier Caribbean Tourist Destination.
TAC serves as a medium through which students at the secondary and tertiary level can learn more about tourism in a fun, less structured way. TAC also provides opportunities to share their views on issues arising in the tourist industry.
---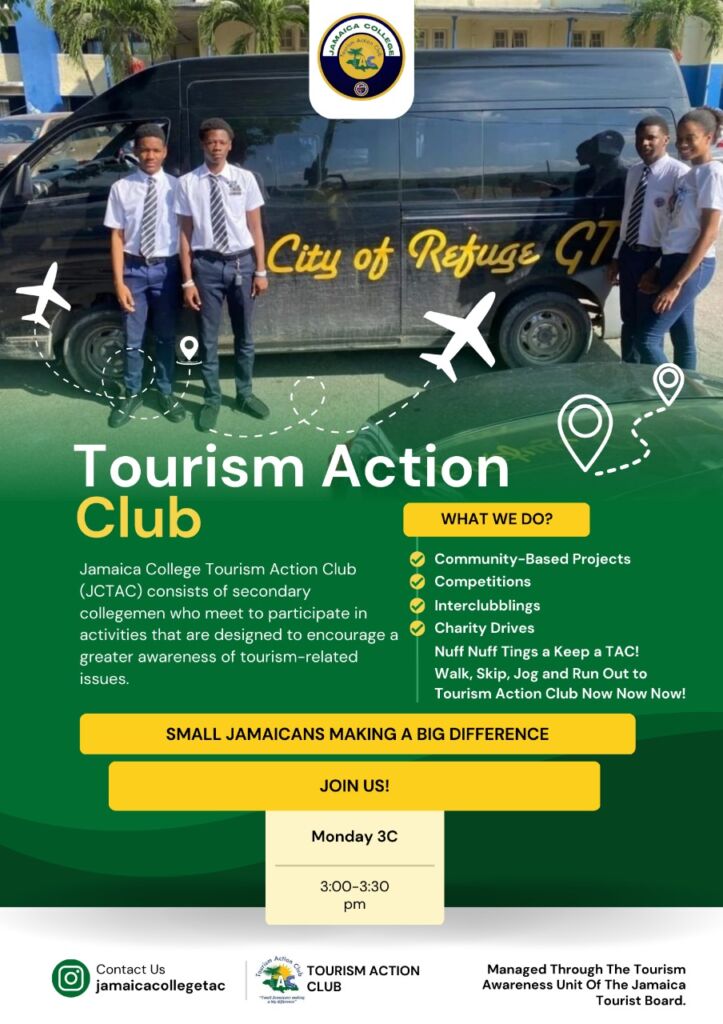 Calling all first formers and school community to join Tourism Action Club
If interested contact/whatsapp 8765716845
Elections will be done on
Monday September 18th, 2023 at 3pm
---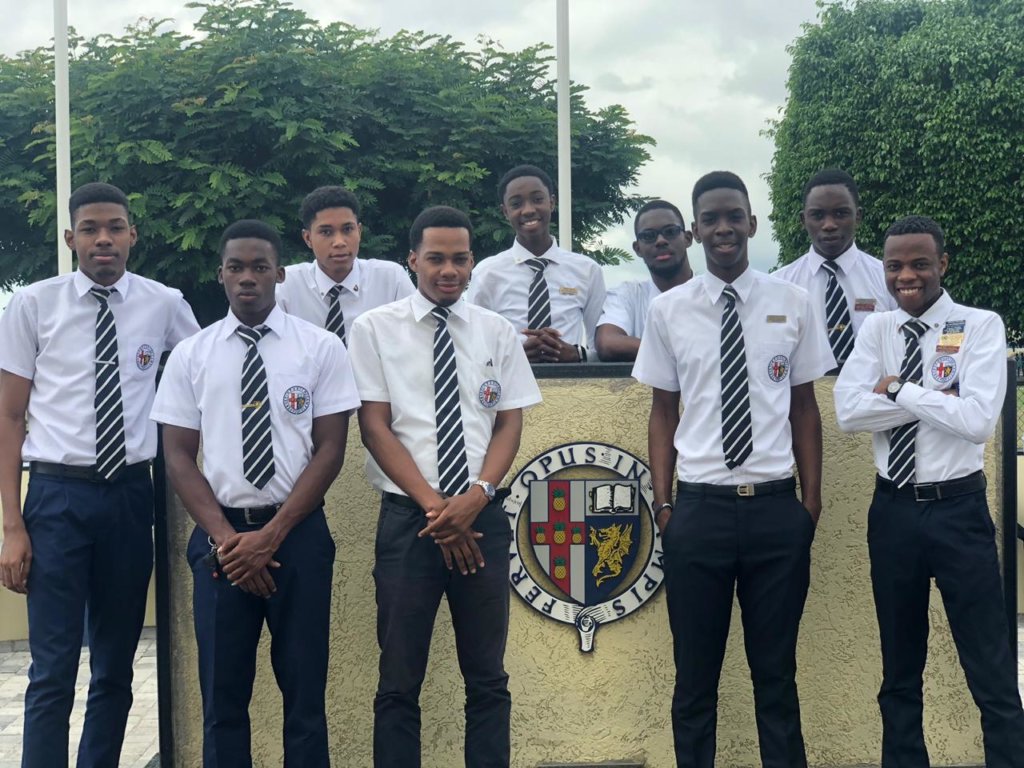 On February 20, 2023 the Jamaica College Tourism Action Club held its first induction after the Covid 19 pandemic. In the photo graphs above our newly inductees were presented with membership certificates from the TAC representative at the Jamaica Tourist Board (Mrs. Abigail Henry- Hernandez. Invitation was extended to members of the Convent of Mercy Academy "Alpha" and Mona High School.