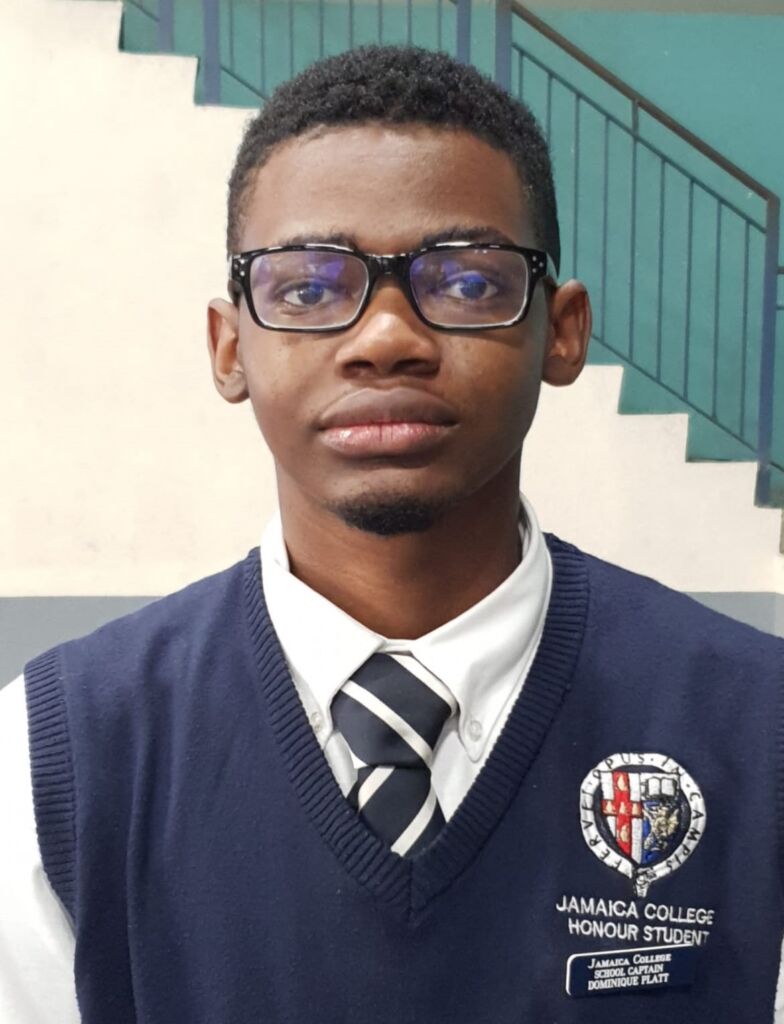 Headboy of JC

2022
School Captain – Dominique Platt
In times of chaotic change, it is the duty of leaders to see beyond present reality and rise above the new challenges they face for the betterment of the people and organization they have the pleasure and honor of leading. The Covid-19 pandemic brought with it rapid chaotic change to all sectors within the world. The most affected by the pandemic were the youth as schools were ordered shut for public safety, and the online classroom became a reality for the majority.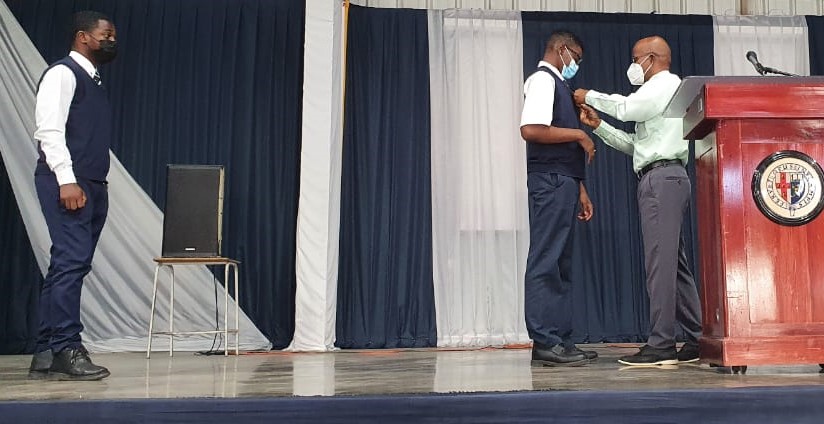 .
While the storms of the pandemic held strong in their attack of our institutions of learning, students were stronger – and with glee as the School Captain express a warm blue welcome to the full resumption of Face to Face instruction. We owe much to administration, especially our Principal Mr. Robinson for his leadership during these challenging times.
The Prefect Body is an extension of the administration – in the event none are present the school falls under our leadership. The Prefect Body is therefore an integral component in the smooth operations of Jamaica College. This year's Prefect Body under the guidance of the executive has a mission for today and a vision for the future and it all begins with embracing the chaotic change brought on by the pandemic.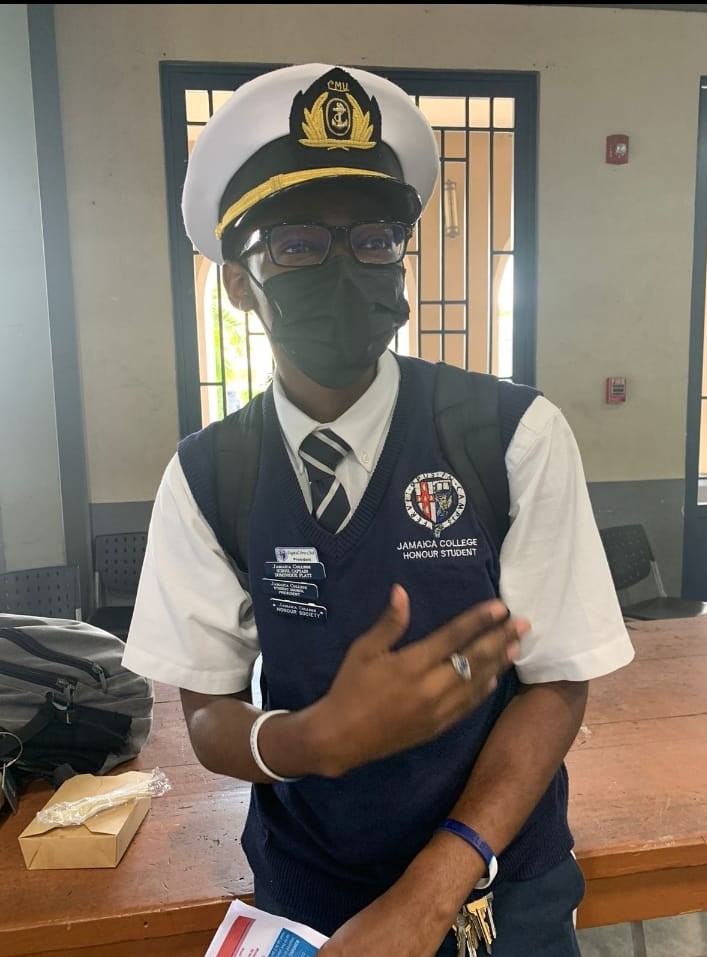 Our mission is to reform…
Our mission is to Reform, Impact and leave behind a Legacy. Our first objective was reforming the systems around the operations of the Body, in such a way that their presence is felt throughout the school at every year group. Impact on the students in terms of bringing them into the blue family – especially students whom had never touched the compound throughout the pandemic – was critical to achieving our overall goal of raising the griffin's spirt. We intend to leave a behind a legacy through the dismantling of prior cultures and behaviors of Prefects and students. Covid was a reset button for all, there is no better time than now to boldly shift the culture that governs us before bad habits redevelop within us. Our prefects at all levels work hard on this mission.
Our vision is that upon the end of the school year, the reforms made to the operations of the prefect body will have such an indelible impact on the students of the college that it not only raises the spirit and heart of the college men to a new standard but, dismantles the lesser aspects of our past culture leaving behind a legacy that radiates years after we are gone. Our vision is to come out of chaotic change, stronger, wiser and better than were before.
Fervet
Work is burring in the field
Dominique Platt
School Captain
"FLOREAT COLLEGIUM, FERVET OPUS IN CAMPIS"