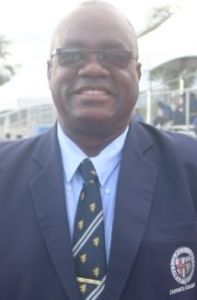 We are extremely pleased that you have chosen to join the ranks of College Men and are confident that your experience will contribute significantly to your development as leaders of Jamaica and the world.
Jamaica College is in its second phase of transformation, where our focus is on academic growth and improvement. We have increased our emphasis on performance and achievement in school work and all factors which will contribute to these. All boys are encouraged to attain a minimum average of 70% and parents are asked to partner with us in ensuring that a high work ethic is maintained.
Boys averaging over 90% for the entire year or who obtain nine ones in CSEC or four ones in CAPE will receive significant bursaries and incentives. Improved performance over the year will also be recognized.
Each student is expected to participate in a minimum of one co-curricular activity and represent his form, house and/or school in at least one area.
Our award-winning band and drummers, internationally acclaimed Robotics, chess, golf, swimming, lawn tennis, table tennis, badminton, lacrosse, skeet shooting, debating, cadets, quiz, science and math clubs are only a few of the activities available.
We have been extremely successful at schoolboy sports. We are easily the most successful school in Jamaica at football, with the record of the most wins and trophies in the premier competitions. The Manning Cup and Olivier Shield, symbols of schoolboy football supremacy, have designated spaces on the display shelves of my office. We have commendable records in Track and Field, Hockey, Basketball, Table Tennis, Swimming, Volleyball, Badminton, Skeet shooting and more recently Golf and Lacrosse.
Our boys have represented us well at the United Nations school debates in New York and the World Robotics Championships, winning various prizes. In fact, up to July 2018, Jamaica College was the only Caribbean School at the F.I.R.S.T. Robotics Championships and the World Championships. We now have 14 trophies in Robotics that no other Caribbean school has!!
Our boys are increasingly excelling in mathematics, science, information technology and business. In addition, we have seen significant improvement in nontraditional subjects like auto mechanics and food & nutrition. "WE ARE COLLEGE MEN, WE ARE GOOD AT EVERYTHING".
The Mayer Matalon Dormitory has added to the quality offerings at Jamaica College and will continue to grow its numbers. We have refurbished our Robotics Lab and improved our classrooms and science labs. Our facilities now include the JC-Ashenheim Sports Complex which has an 8-lane synthetic track and supporting facilities. We thank our teachers, managers, administrative staff, ancillary staff, student leaders, parents, Old Boys and Board of Directors for their continued support as we seek to build our boys up in body, mind and spirit, until they come to the full stature of the perfect man, Jesus Christ Our Lord. Again, we welcome you to Jamaica College – THE SCHOOL OF CHAMPIONS
———————-
A Word to the Parents/Guardians:
Welcome to the Jamaica College "Family". Our school is deeply committed to providing your son or ward with safe, enriching and stimulating programmes which will equip him for a productive, successful and fulfilling life.
However, success in fulfilling this commitment will depend on a strong, working partnership with you. The school cannot work in isolation. As parents or guardians, you need to support our policies and rules. It is also important that you encourage, guide and monitor your boy's progress, and play a positive role in the life of the school. This includes active participation in the Parent Teachers' Association (PTA), meeting with staff and teachers about your boy's development and generally, working with us in a meaningful way.
This Handbook provides you with essential information. Please read it carefully. Pay special attention to this copy of the School Rules & Regulations.
We look forward to a rewarding partnership with you.