Learning takes on different dimensions. On this page, we are sharing some of the moments of learning at JC. Students engaged and supported.
FIRST FORM
2019 Science class in session – A. Christian, the teacher
Proper use of laboratory apparatus.
In this case, the use of the triple beam balance to measure the mass of a beaker.
---
2019 Inter-form Quiz Challenge View Here.
---
1A (First form) in their Science class (14/3/2019):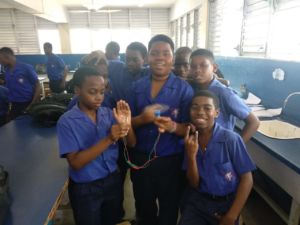 Were given a motor, a LED bulb and alligator clips. The task was to light the bulb with a constant flow of light using alternative wind energy
___________________
SECOND FORM
A day of reflection. Building the spiritual side of the True Blue young ones. SEE POST.
___________________
THIRD FORM
3rd form students are learning about network cabling and how to crimp the ends. From the Computer Technician in Tech Week 2019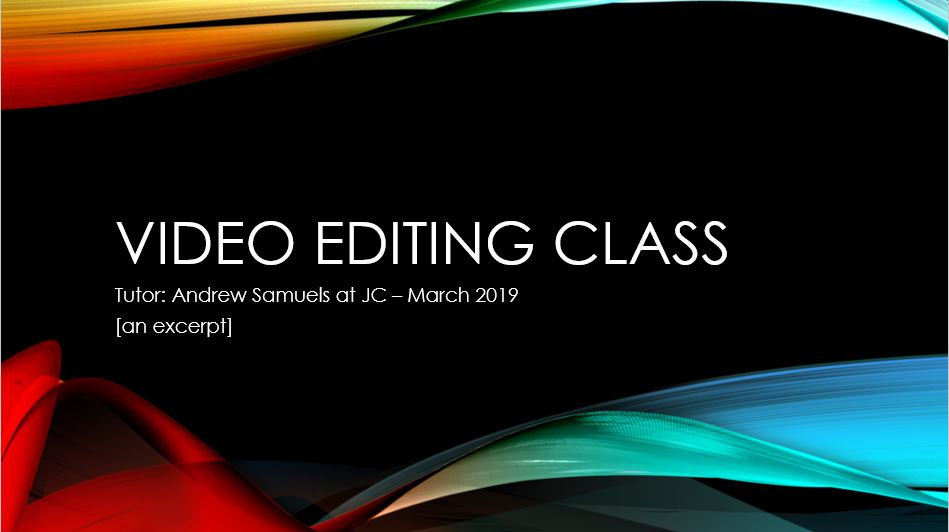 Andrew Samuels (Instructor)
___________________
SIXTH FORM
Guest speaker from iCreate gives a Career talk to the 6th formers – March 2019, on Digital and Creative careers.
Mr. Jason Brown from iCreate