Team off with a BANG! against Hydel on February 19, 2021 with a winning of 29 to 20….
Coach Morrison is leading them on a victorious path.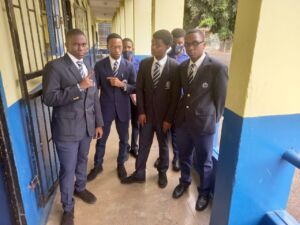 School Challenge team 2020
L – R : Derryck Patterson, Romain Bryan, Daniel Reid and Jevaughn Rattigan
(Background) Jamarli Banton and Marvin White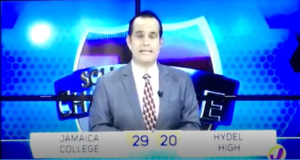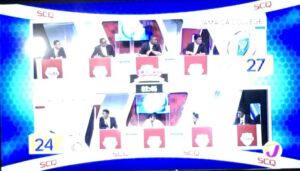 Congrats again Team! The second match against Westwood High what a tough one, but JC came through again with a win of 35 : 32.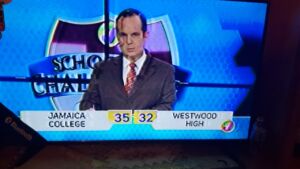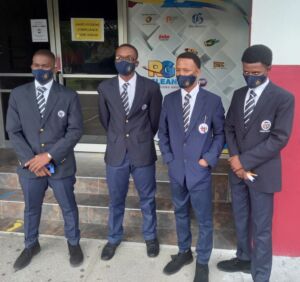 JC lost to Ardenne High in the quarter finals, but we congratulate the team on a game well played. 
See Match HERE
We asked the captain to share his experience with us…..
School Challenge Quiz Team Captain's testimonial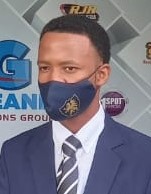 My name is Romain K Bryan and I'm the current captain of Jamaica College's School Challenge Quiz team. In general, "quiz" is a team-oriented sport which is geared at not only increasing an individual's knowledge of various subject areas but also the development of leadership qualities, discipline and it reinforces the value of responsibility which is needed by our men in society.
School Challenge Quiz prepares students for the real world, in which assiduous work, commitment and dedication as well as proper decision making are the primary factors needed for success. The preparation is extremely long and fun-filled, however, I must admit it hasn't been easy but as the saying goes 'nothing in life which is worthwhile comes easy'. My experiences on the team over the years has been a good one; there is no "I" in the word team thus, being a role player became fundamental in my modus operandi on the team, encouraging my fellow teammates as well as being a role model for all the players.
We are students first and certainly our careers are of utmost importance; online schooling hasn't been easy for myself at the Upper 6 level, however, I plan ahead and I am extremely confident in my abilities so there are no worries on my behalf as I am a Collegeman so therefore I am good at everything.
The School Challenge Quiz trophy has been missing at Jamaica College since the 1980s, a lot of students searched and still no trace. As the captain of the 2020-2021 School Challenge Quiz team, it is the utmost duty of myself, teammates and management to return or if not give a sense of direction where to find this trophy. 
~~~~~~~~~~~~~~~~~~~~~~~~~~~~~~~~~~~~~~~~~~~~~~~~~~~~~~~~~~~~~~~~~~~~~~~~~~~~~~~~~~~~
The School Challenge Quiz team. This year, 2019, Mr. C. Powell is coaching the team to Victory. So far, so good. Let's support them as they move through the competition.
Round 1, JC beat  St. Mary's college 31 – 15. The next match is on Monday, February 18, JC Vs Dinthill. Tune in!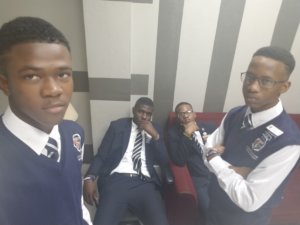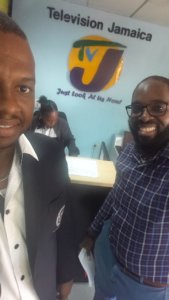 Coach Powell is on the far right.