STEM CLUB 2022-2023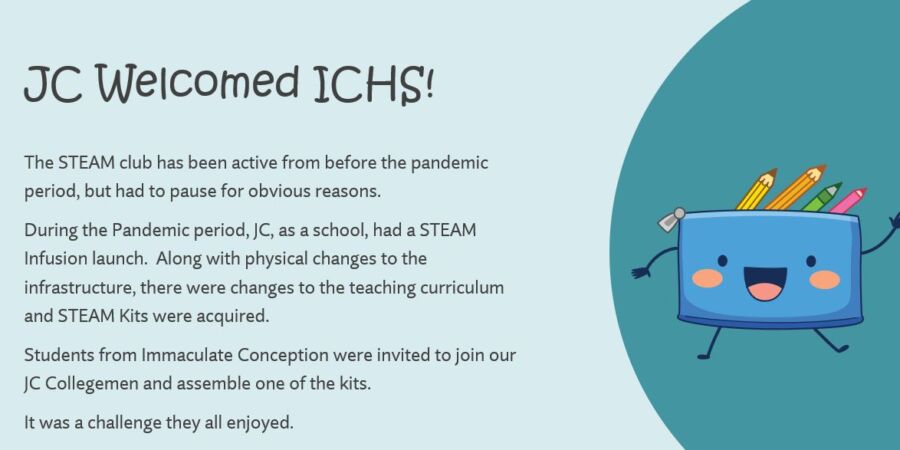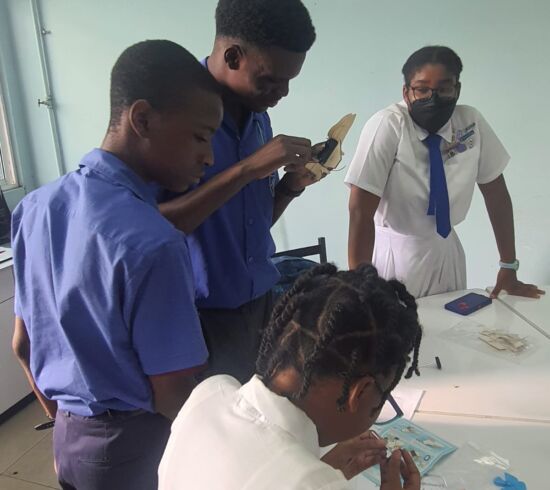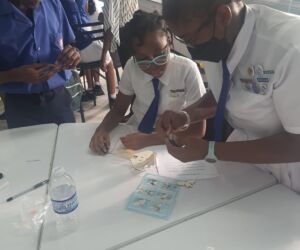 MEET OUR CLUB - 2019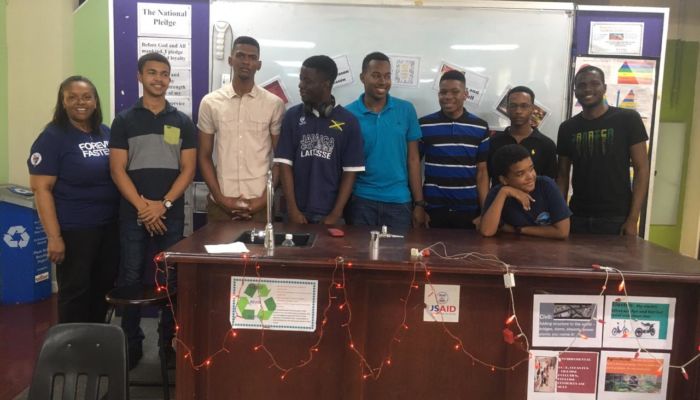 The 1st meeting of Jamaica College  Science Technology Engineering and Mathematics Club  (JC STEM CLUB) commenced at 11:15am on February 8, 2017 in the Auto Mechanics Lab. The founder of the club, Tariek Spence welcomed everyone and stated the reason for starting STEM Club at JC was to develop an integrated approach to STEM subjects and to improve student performance in these subjects. He thanked those present for joining him in starting JC's STEM Club, probably the first such club in a Jamaican high school.  Students were then asked to complete the data sheet by indicating their name, form, main area of interest (Science, Technology, Engineering or Mathematics) and contact information (mobile # and email address). Tariek presented a document outlining details for the club including the meeting date and time, faculty representatives, club goals and expected outcomes.
Club Name
JC STEM CLUB
Club Founder
Tariek Spence (5H)
School
Jamaica College
Audience
4th – 6th Form STEM Students
Start date & meeting Schedule
February 8, 2017

Meetings held every other Wednesday 11am -12noon in the Auto Mechanics Lab

Faculty Representatives
Mr. Lumsden, Mr. Dawkins & Mr. Martin

* Mr. Carty joined in April

Club  Goals
1.       To improve students' confidence and engagement in STEM subject areas as well as motivate them to study STEM and pursue STEM careers.

2.       To foster an interdisciplinary approach to STEM subject areas amongst students and teachers.

3.       To develop team work and leadership skills.

4.       To build links with local industry and help students gain practical experience.

5.       To improve performance of STEM  at JC and raise JC's academic profile

Short Term  Outcome
1.       Select club leaders and assign responsibilities.

2.       Fortnightly meetings with short activities that reinforce STEM principles.

Medium Term Outcome
1.       Interacting with STEM organisations to facilitate visits, work experience and long term partnerships

2.       Promoting interest in  STEM at JC

3.       Fundraising

Long Term Outcome
1.       Participation in external STEM competitions

2.       Major STEM project to improve some aspect of JC
Thanks for the donations from Mr. Edward 'Teddy' Alexander and a parent, of the Raspberry Pi equipment that has the club enganged.
They will be receiving Drones soon, under the STEM INFUSION PROJECT that is being funded by Dr. Joseph Tait.  2020 is looking up!