The KEY CLUB
Key Club is the largest student lead organization in the world and in Jamaica. We are an inclusive student lead service club that will help you make a difference at Jamaica College, our community and the lives of others. Through our core values which are leadership, character building, caring and inclusiveness; we aim in creating as our school prayers says, a perfect man. We truly believe that Key Club is the answer and solution to every high schooler's prayers and problems. Key Club gives you a family, a group of people across the country and the world who you can interact with and will always have your back.
Key Club remains an integral part of many students' high school careers, providing them with an outlet to serve their communities, develop leadership skills, build character, make friends, and improve academic achievement. Joining Key Club in high school also contributes significantly to your college resume; it's the largest high school organization in the world (making it instantly recognizable to admissions officers) and is renowned for attracting students who value community service. Members of Key Club in high school will also develop leadership and management skills through running meetings, planning projects, and holding elected leadership positions at the club, district, and international level.
---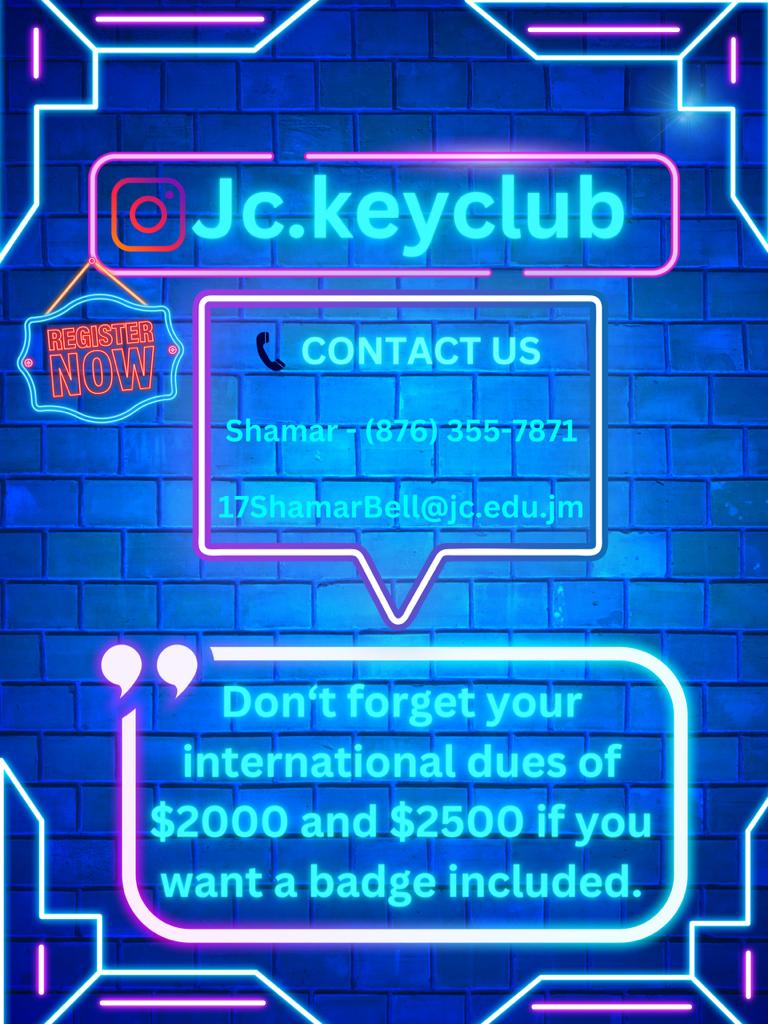 ---
Our Key Clubbers joined Kiwanians to do a work day at a basic school in Gordon Town this morning. They also had a joint fund raiser sports day with Immaculate Conception High Key Club. April 8, 2023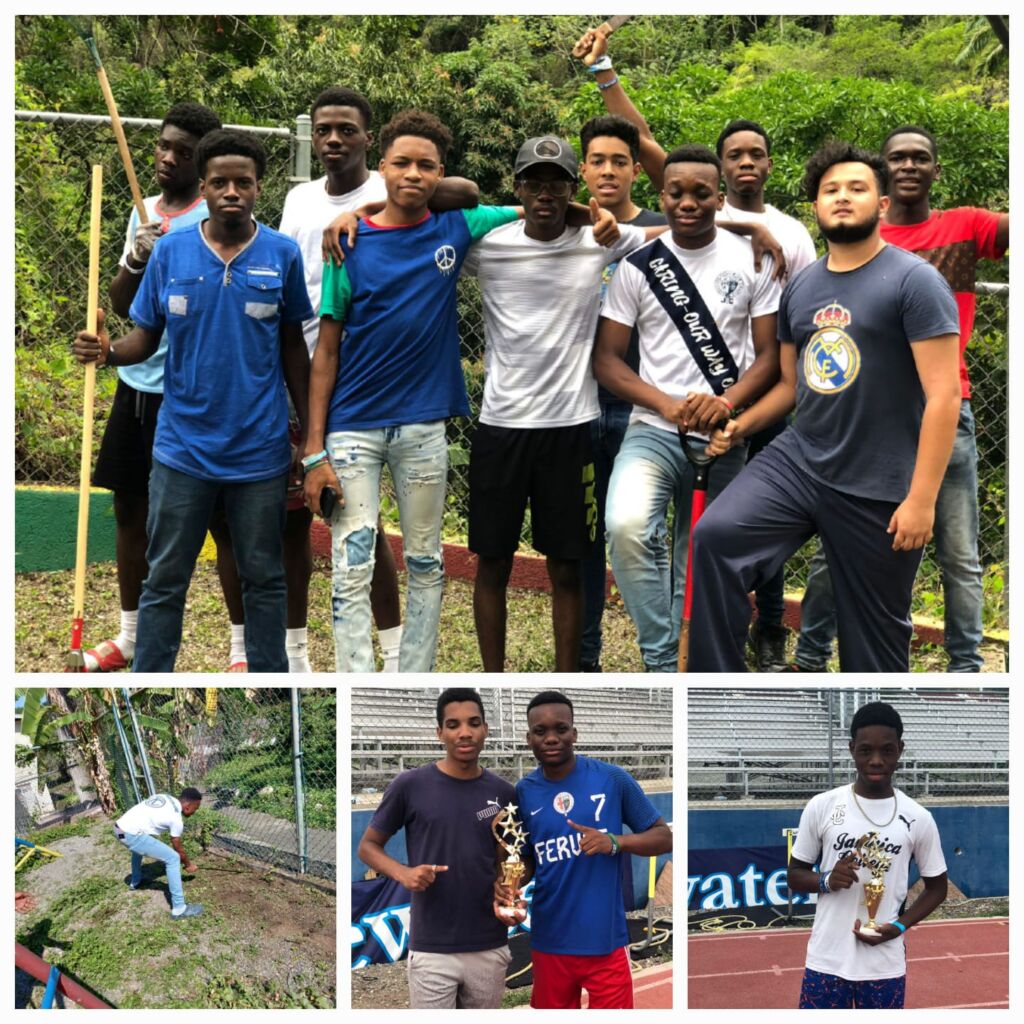 ---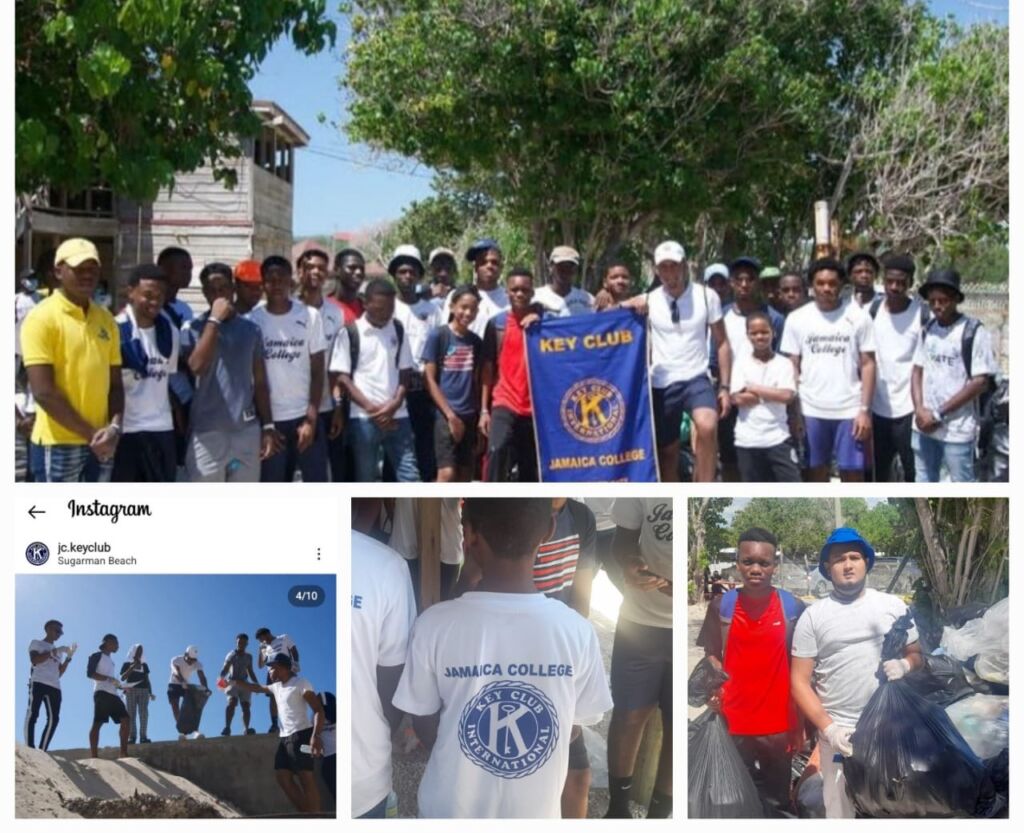 Collaboration with United Nations' club: Key Club and United Nations Club on partnering for International Coastal Clean Up 2022 project as Sugar Man's Beach in Portmore, St. Catherine on Saturday Sept. 17. Some 33 College Men were out from as early as 7 a.m. and it was pleasing to see a few our First Formers who wanted to give voluntary service. Four parents and one Faculty member served as Chaperones. Let us continue to encourage greater positive involvement in our homes, schools and community. (Sept. 2022)
For more, click here.
Key Club is especially known for facilitating inter-clubbings and interactions with various highschools, therefore improving our members' social skills and network with other schools. The Jamaica College key club is especially known to have inter-clubbings with all-girl schools such as St. Andrew High School, Immaculate Conception High, Holy Childhood, St. Hugh's, Queens and many more.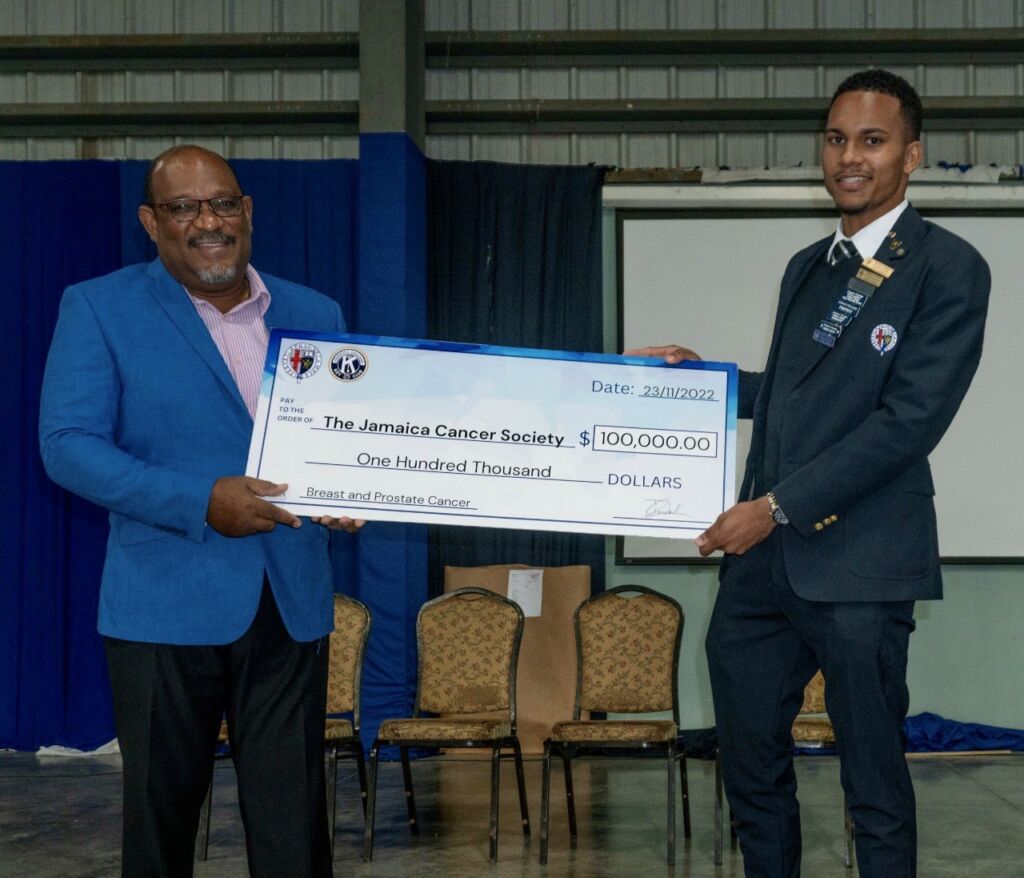 JC Key Club donated $100,000 to the Cancer Society.
Click HERE for full post.
Key Club President Shamar Bell and his Executive Team shared tokens with three teachers today. Let us celebrate their ability to make meaningful contribution to our continued development.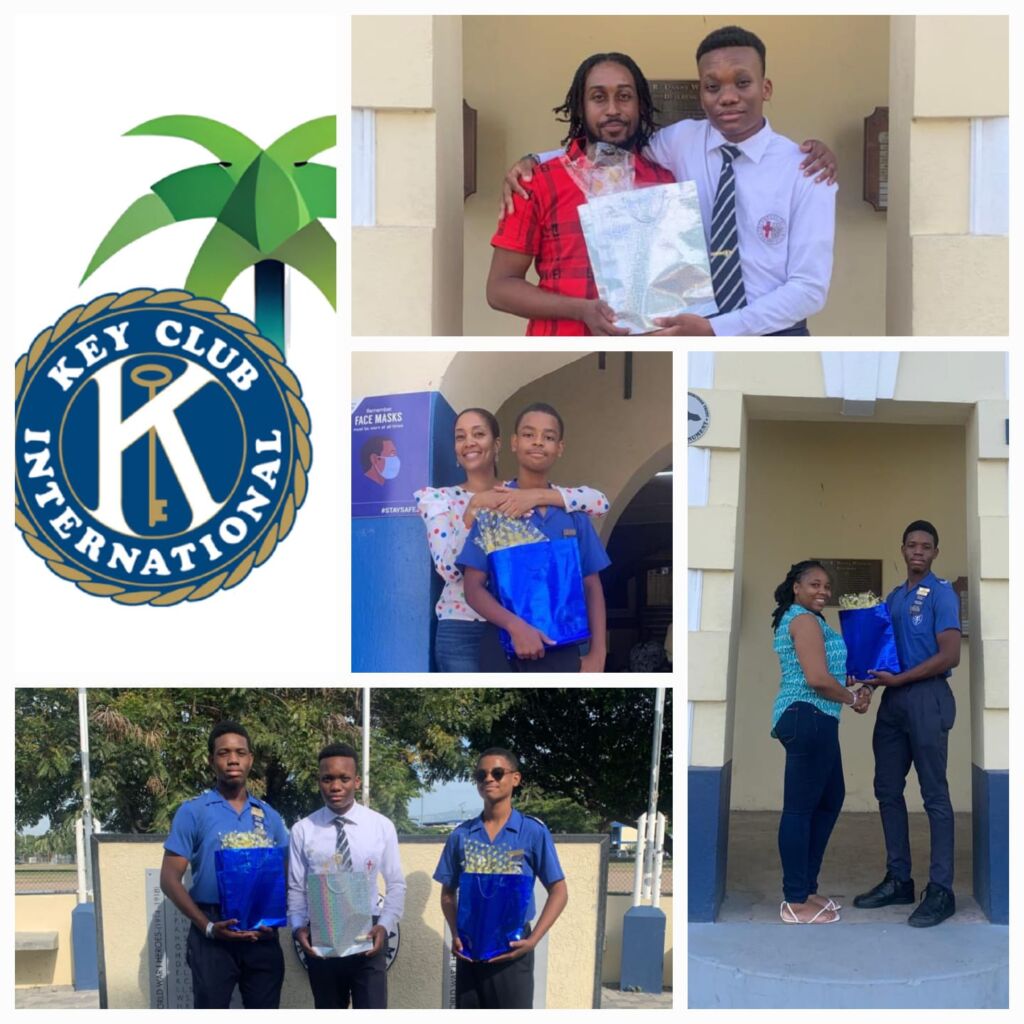 Key Club is an opportunity many can only dream of. Seize it now and create memories to last for a lifetime!
For any inquires, you can always contact us: [email protected]
Key club prepares the greenhouse 2022- 2023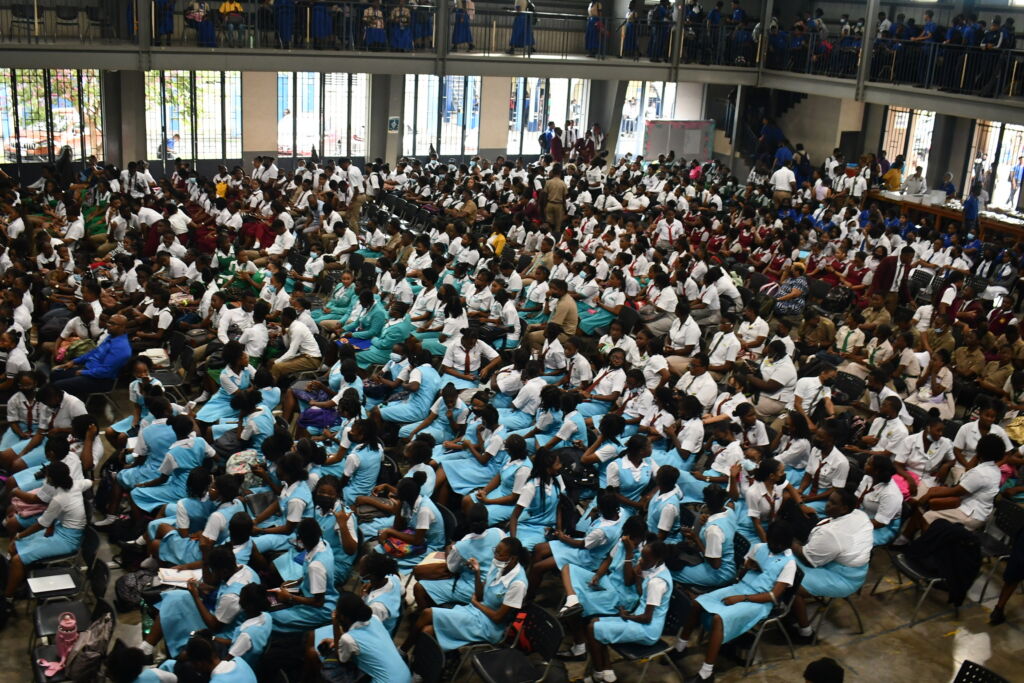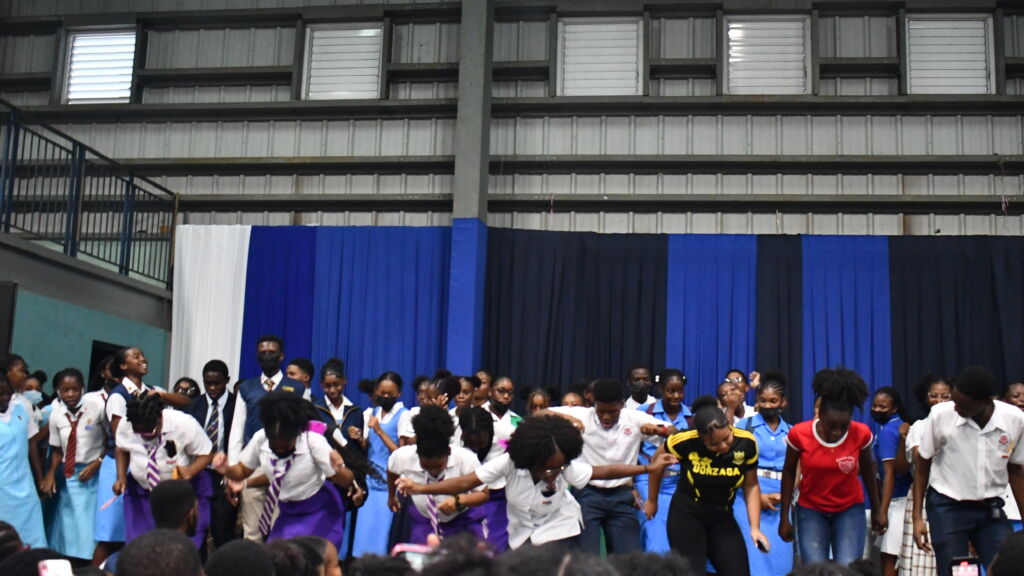 Key Club's Mass meeting was held on key club mass meeting that was held on Thursday, November 10, 2022 on the Grounds of Jamaica College, 189 Old Hope Road.
In the Jamaica College Auditorium, the key club members had a great meeting and a fun 'after gathering'.
Keyclub members assist tech office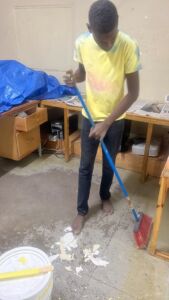 ---
PAST ACTIVITIES OF THE KEY CLUB….
Key Club Jamaica College Strikes HOT at the first project for 2018 School Year
Some 15 students and one Faculty Chaperone worked tirelessly in their contribution to International Coastal Clean Up Day 2018.
Visiting the Palisadoes Strip by Fort Charles in Kingston, the servant leaders worked tireless with the Royal Optimist Club of Kingston (ROCK) as part of efforts to remove garbage from the coastal area of Port Royal.
Following the projects, the students interacted with others from various service organizations and shared their experiences as well as their tally cards of their "findings".
For further information, feel free to email us at [email protected].
Our Mantra: ONE Team, ONE Club, ONE JAMAICA COLLEGE… Serving with a greater purpose!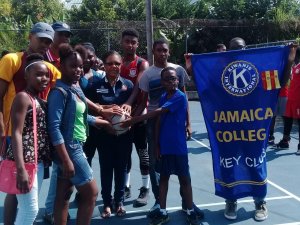 Videos Below: