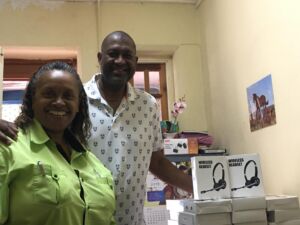 On April 25, 2022, Mr. Mark Delfosse, President of JCOBACA (the Canadian chapter of the Jamaica College's Old Boys Association) donated Bluetooth wireless headsets to the System Administrator of Jamaica College, Ms. Dawn MacGregor-Bromfield.
A need that many teachers had during the pandemic period when the online classrooms became the norm. Although face to face classes have recently resumed, there was still a need.  Online meetings continue, online CXC preparation classes and even hybrid classes where some students may be in the classroom and some online.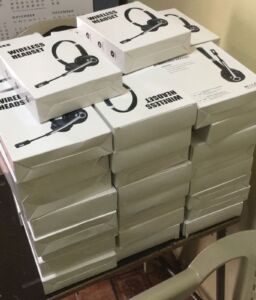 The Modern Language department were also very happy to hear of the donation.  Working along with the laptops, a room can now be converted into a language lab. The sky is the limit!
Thank you Mr. Delfosse and team for continuing to support the school of champions.
Fervet