Students and teachers of Jamaica Collage are very aware of the cancer awareness month. Not only the pink days and "Dash of Pink" day in honour of breast cancer survivors and those lost to this, but BLUE CARE also honour those suffering with Prostrate cancer and those who we have lost.

Through a series of fundraisers and initiatives led by Georgia Rudolph-Blake and the school captain and his team, the events have been well supported and successful.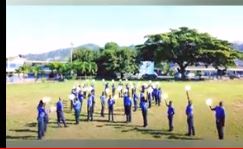 Lower school students, led by the Health and Family teacher, with the support of the Science and ICT departments (true STEAM approach) produced a human pick ribbon on the Jamaica College field. See here..
Click on the image to the left.
We also had three clubs come together, later on in the month and create their Human Breast Cancer Ribbon. [Click on the image to the right]

The three clubs being:
1. Interact Club
2. Key Club
3. United Nations Club

Jamaica College, breast cancer awareness was fully supported and engaging. Thanks to all who participated.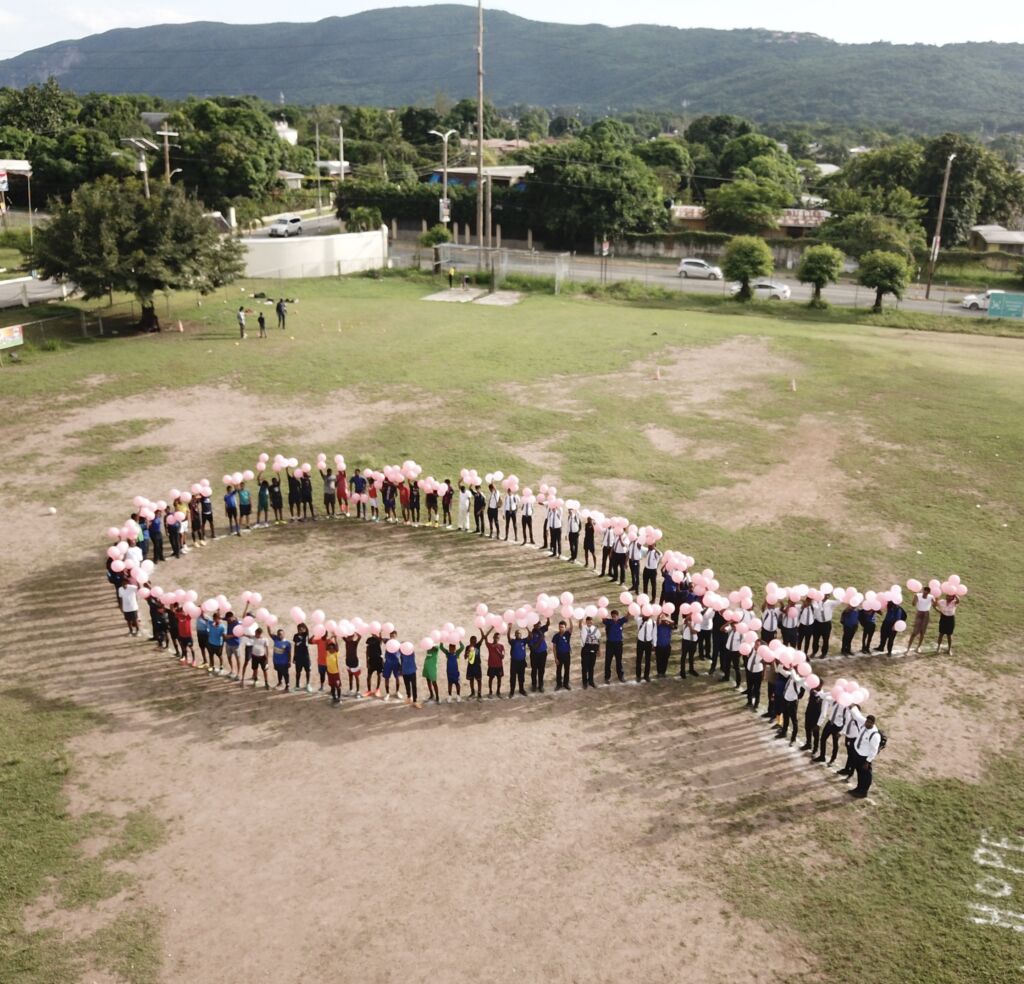 During the month of October 2022, the pink and blue ribbons were made by students and sold to raise funds for the cancer society donation. The ribbons sold out as the students and staff were excited to do what little they could towards the cause. On October 21, the students and staff were asked to wear a "Dash of Pink".
With an inspiring talk the students were engaged and with many having lost mothers, sisters & grandmothers, they were happy to write on the board, who they have holding in their hearts.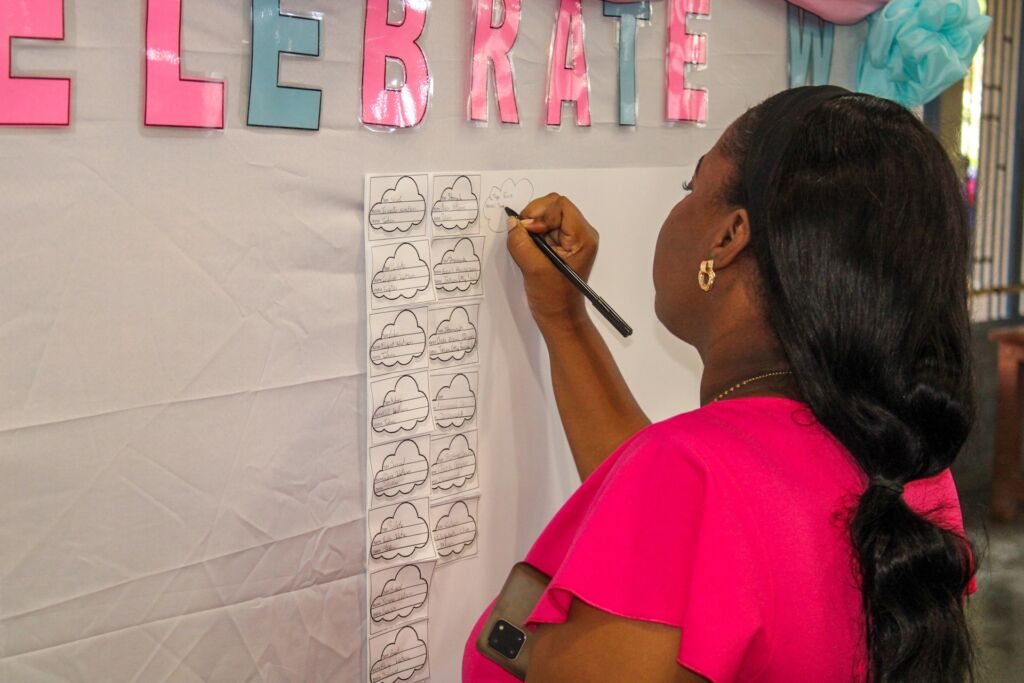 All school devotion was filled with mixed emotions.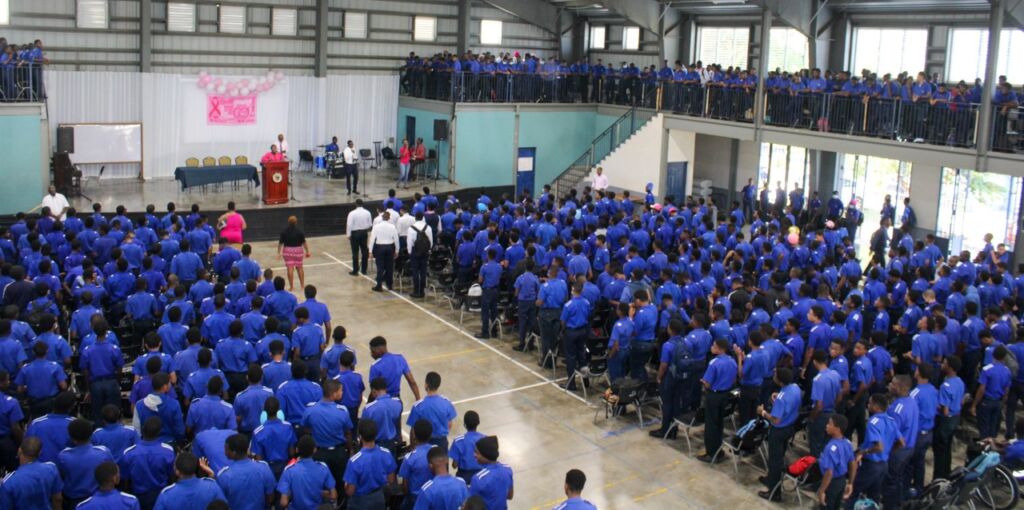 Students and staff were able to take photos supporting the cause.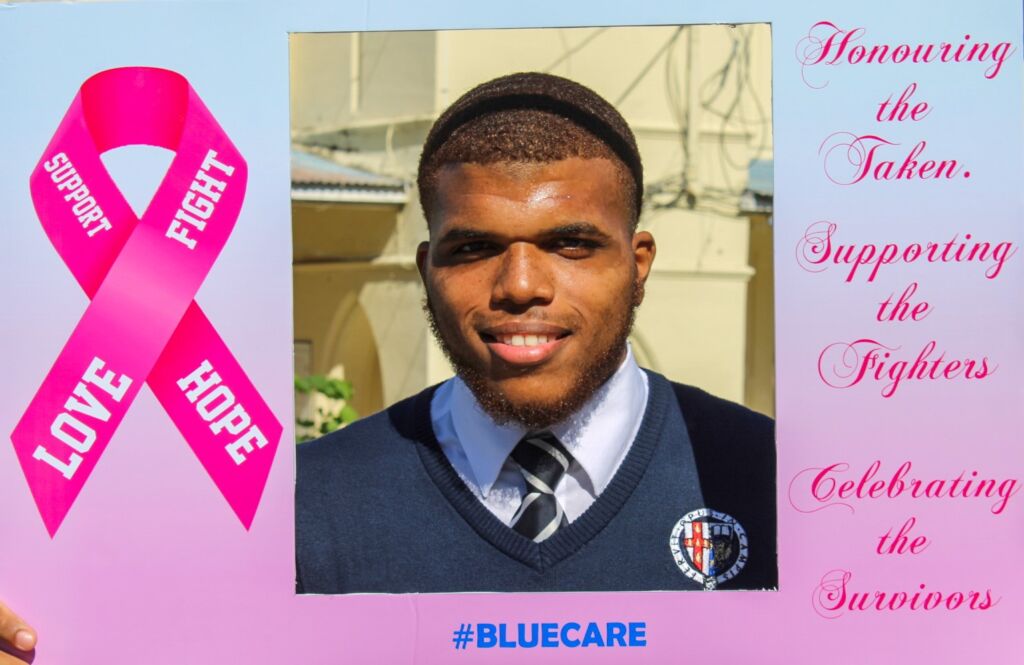 Staff were not left out of the photoshoot.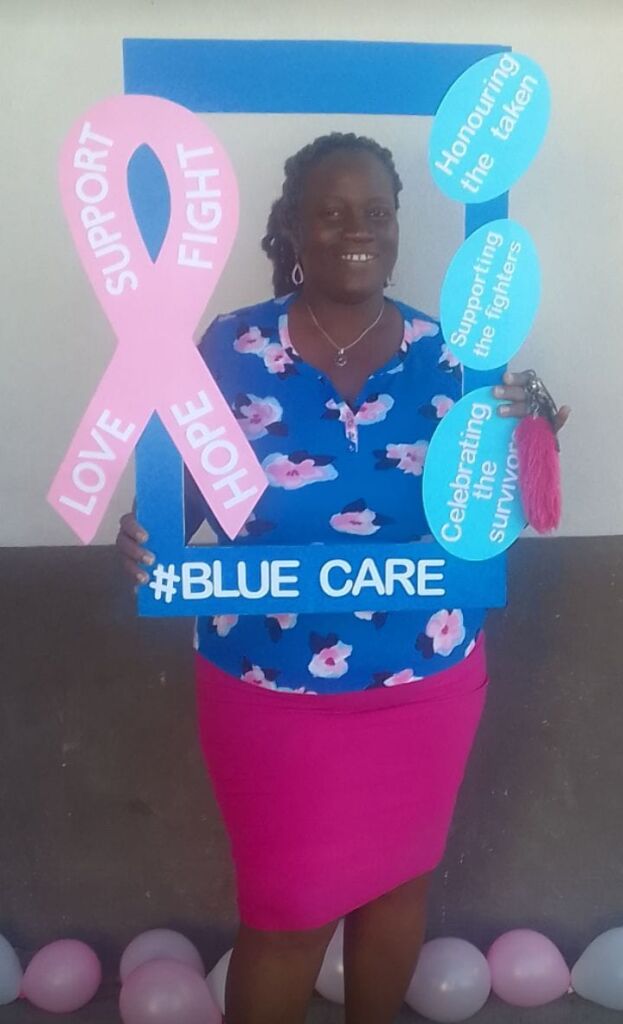 We continue to pray and support all our cancer survivors.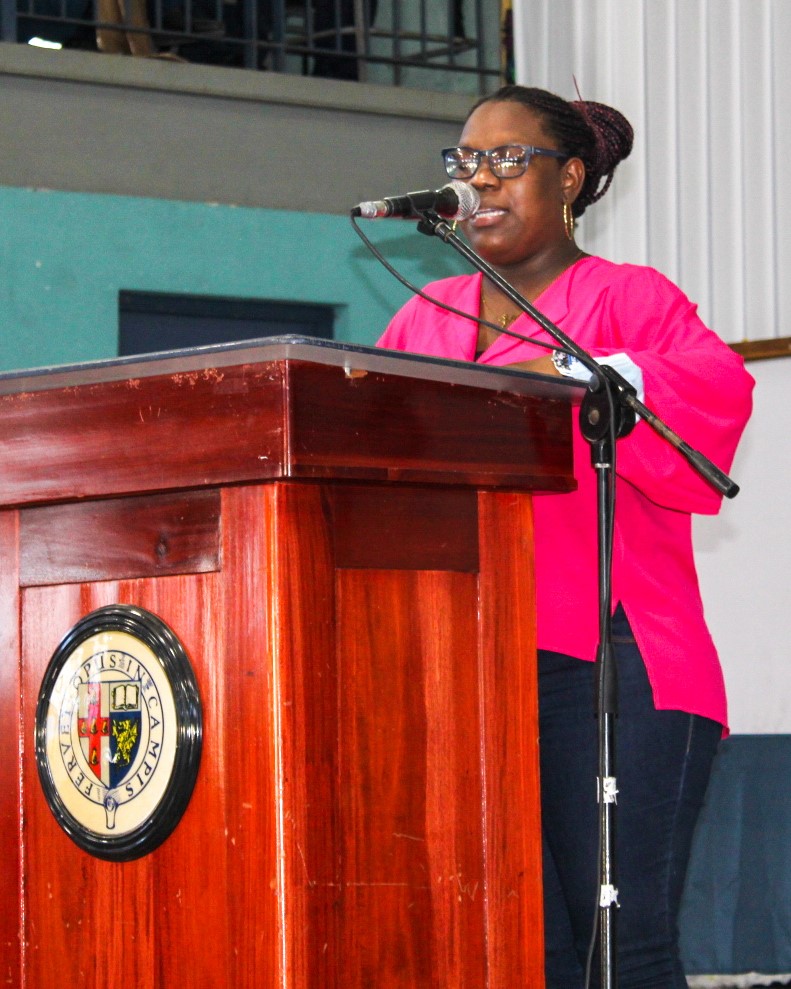 Above pictures and video coverage by JC's Digital Arts Club members.