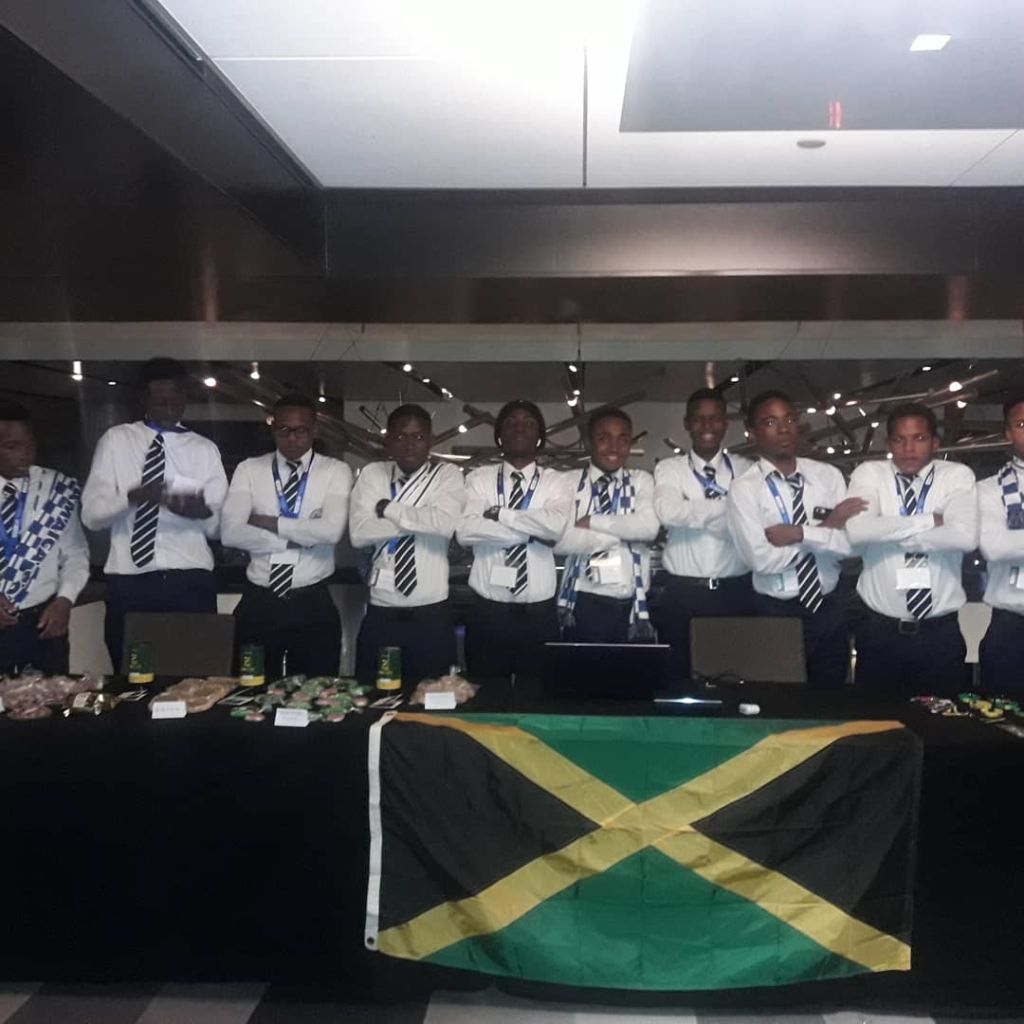 On January 28th, 2020, ten schools representing the Jamaican Delegation began arriving in New York City for the annual WFUNA WIMUN conference. Three of these ten schools had delegation members who would serve as chairpersons in one of several committees for the conference. The first scheduled visit for the teams was at the Jamaican Consulate. On Friday, January 31st, Jamaica College, The Institute of Advanced Placement, and St. Jago High had their appointment. During this session, they were run through the basics of a UN resolution and provided with invaluable advice which would aid their stellar performance in the days to come.
Later that day, the 100+ members of the Jamaican Delegation were registered for the WIMUN conference at the Hilton Hotel on 42nd street, and attend the opening ceremony in Midtown's luxurious Hilton Hotel. During this time, Jamaican delegates were able to begin mingling with the hundreds of other students in attendance from all over the world. Particularly sizable delegations included Italian, Russian and Chinese students. After a few hours of opening remarks and preliminary advice, all teams returned to their hotels to strategise about the upcoming challenges that awaited them that weekend.
The next 3 days were spent in grueling 12-hour sessions (including lunch) of training, debating, and compromising. Jamaican delegates were thrust into the role played by diplomats every day and performed outstandingly. On the 2nd night of the conference, cultural presentations were given by all delegates. Unsurprisingly, the Jamaican presentations stood out, with Jamaica College setting up a stand of cultural items and pastries, and several Jamaican high schools dancing to the latest in dance-hall in a kaleidoscopic display of our unique culture.
On February 3rd, the final night of the conference, the closing ceremony took place. In this ceremony, delegates from several Jamaican schools, including Ardenne High School, The Institute of Advanced Placements and Jamaica College, received diplomacy awards. In addition to this, Ardenne High School received the 'Best Large Delegation' award. All in all, Jamaica made an incredible impression on the conference, and will likely do the same for WFUNA WIMUN 2021.