JC ROBOTICS' TEAM AT THE WORLDCHAMPIONSHIPS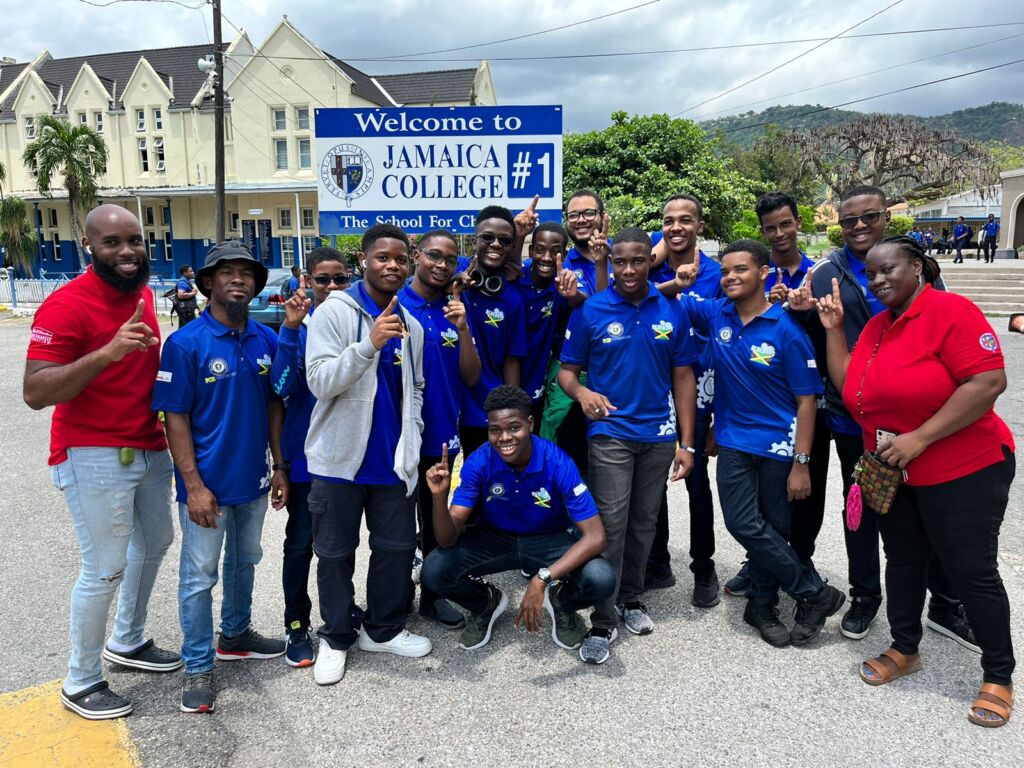 Individuals who have not been following the JC Robotics' team need to understand the awesomeness of this event. The Robotics' season 2022-2023 started with 7,000 Robotics' teams competing all over the world in 1,300 challenges. From this, 192 teams earned a place in the World Championships that is being held in Houston Texas' convention center this year. Every State of USA represented and 22 other countries. Over 12 languages of like-minded young minds in one space. Jamaica… Jamaica College… Blue Bots is elated to be a part of this awesome experience.
We are excited to congratulate the Jamaica College Robotics team on their outstanding achievement of becoming the national Robotic Champions! The team consisting of thirteen talented students and three dedicated adults have made their way to the World Championships, which will be held at the George R. Brown Convention Centre in Houston, TX from Wednesday, April 19th to Saturday, April 22nd, 2023.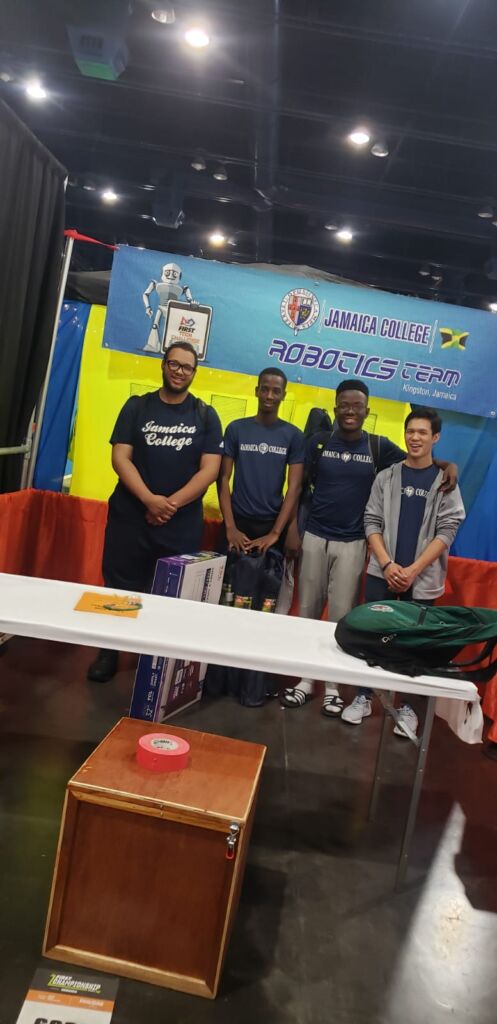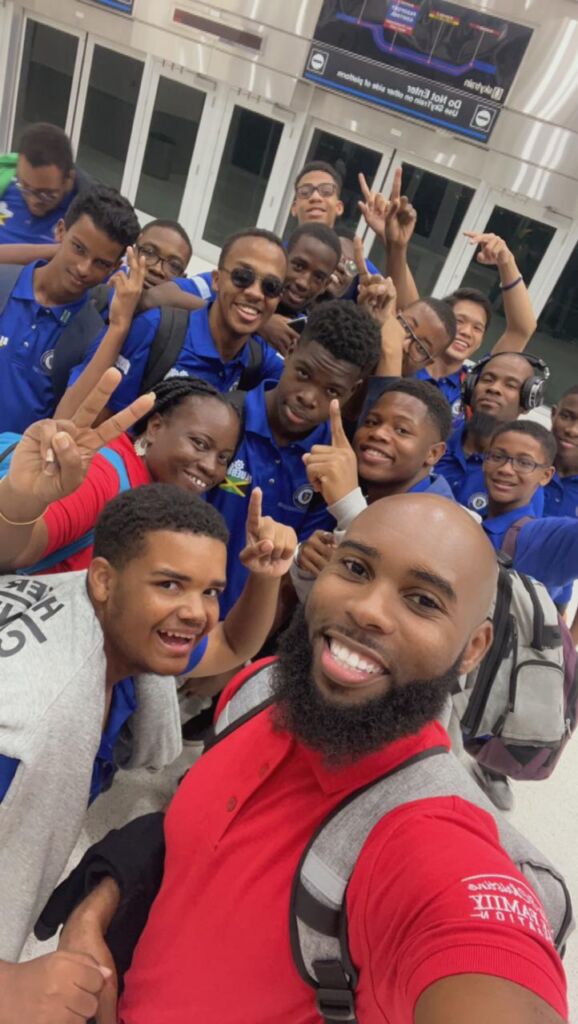 The Jamaica College Robotics team has proven their worth as a team of exceptional individuals with their hard work and determination. They have been preparing for this competition for months, spending countless hours perfecting their designs and strategies. Their efforts have undoubtedly paid off, as they now represent Jamaica on the world stage.
It is truly inspiring to see such young and talented individuals come together to showcase their skills in the field of robotics. Their passion and dedication to their craft serve as a beacon of hope for Jamaica's future in the field of technology. It is evident that the team has put in a tremendous amount of hard work and effort to reach this level, and they have already made Jamaica proud by becoming the national champions.
Let us all congratulate the True Blue Robotics team on their outstanding achievement and wish them all the best.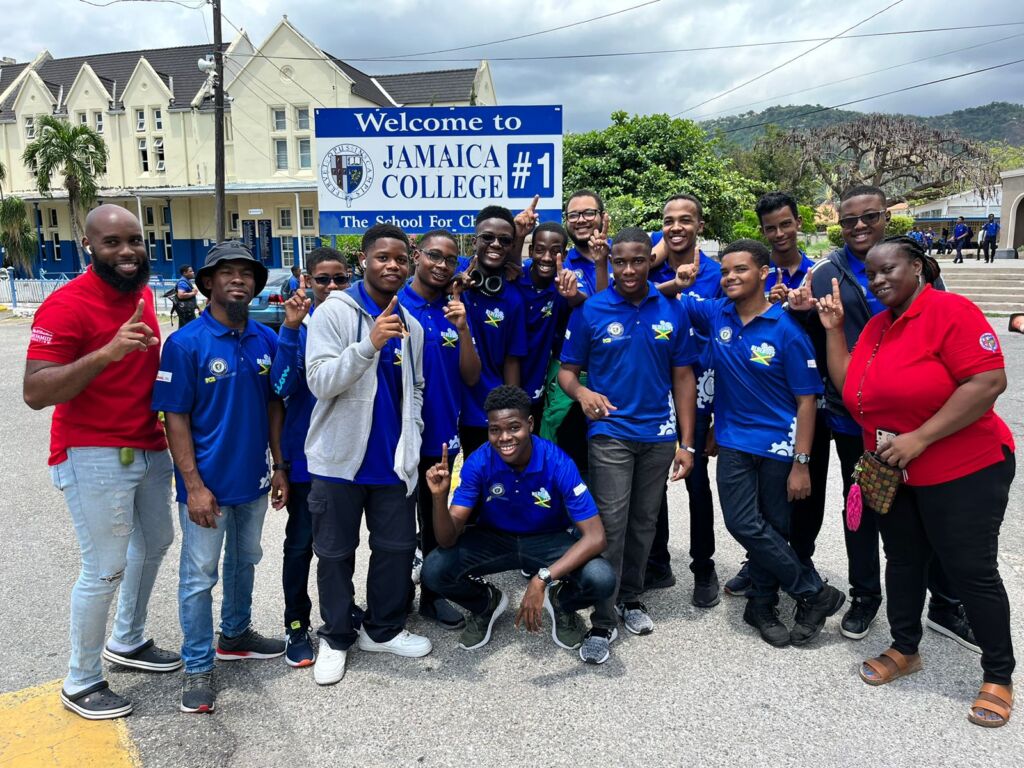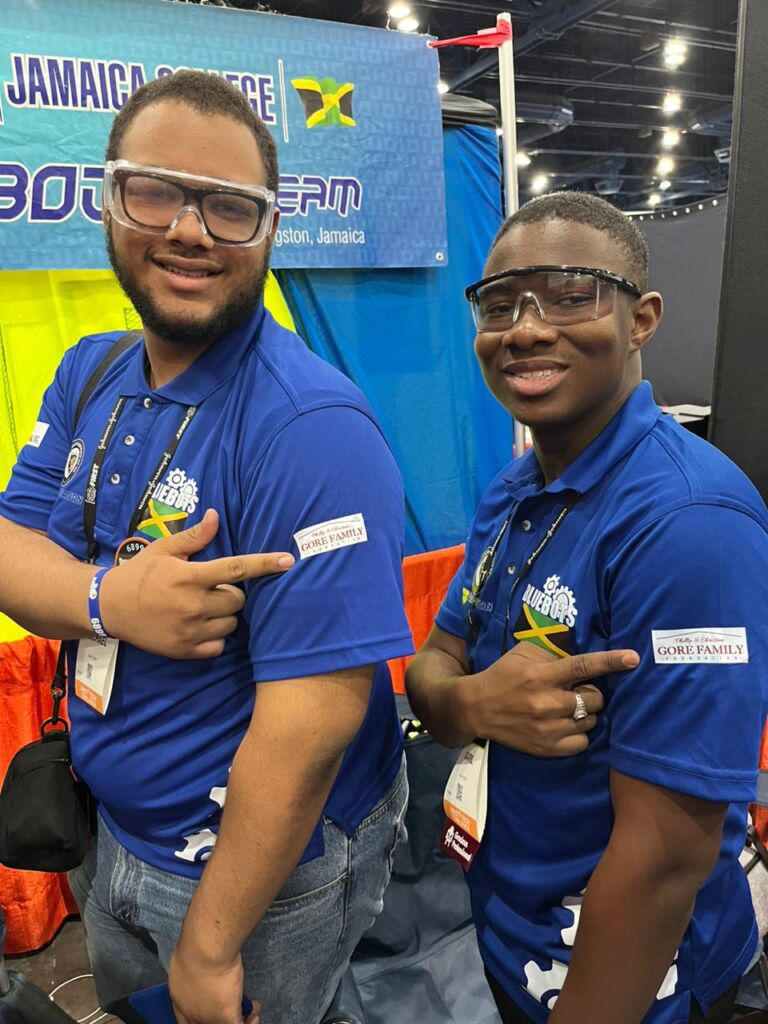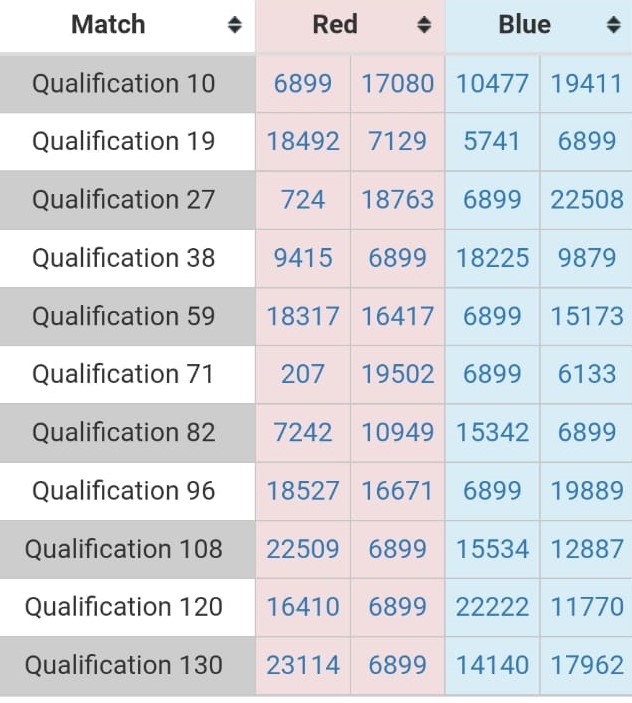 You may watch the World Championships on Twitch
Blue Bot #6899
---
Summary:
Day 1 – The Robot passes all the inspections. The team represents well in their Inspire award interview. They win their first match.
Day 2 – 5 more matches, they played well and attained one more win. Looking forward to more wins on day 3, 5 more matches.
Day 3 – The team played well but unfortunately did not win any more matches. Placed 44/48 in their division & not selected to play on the day of the finals as an alliance. We still say congratulations to matches well played and conduct and interaction that represented the JC Collegeman well. They are champions in our eyes.
---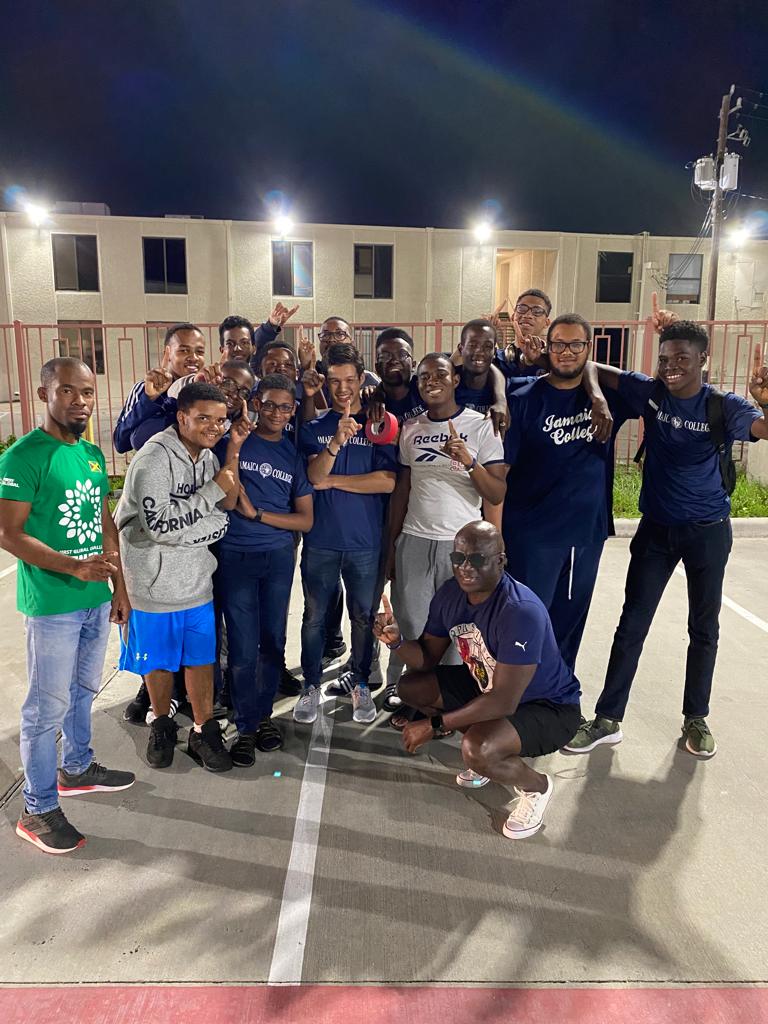 Support from our Old Boys – represented and there to cheer on the boys.
Robotics' Team 2023 at the World Championship…
Gavril Williams
Joel Henry
Orville Daley
Ethan Williams
Nathan Guy
Ojae James
Delano Reid
Michael Woods
Stanley Cai
Zachary Ranglin
Shaquille Johnson
Duvier Barber
Derryk MacGregor
Tariq Davis
---
Congratulations!
JC Blue Bots earned a one of the choice awards.
The Motivate Award
Read what that entails on the right.
Click HERE for the HIGHLIGHTS of the trip.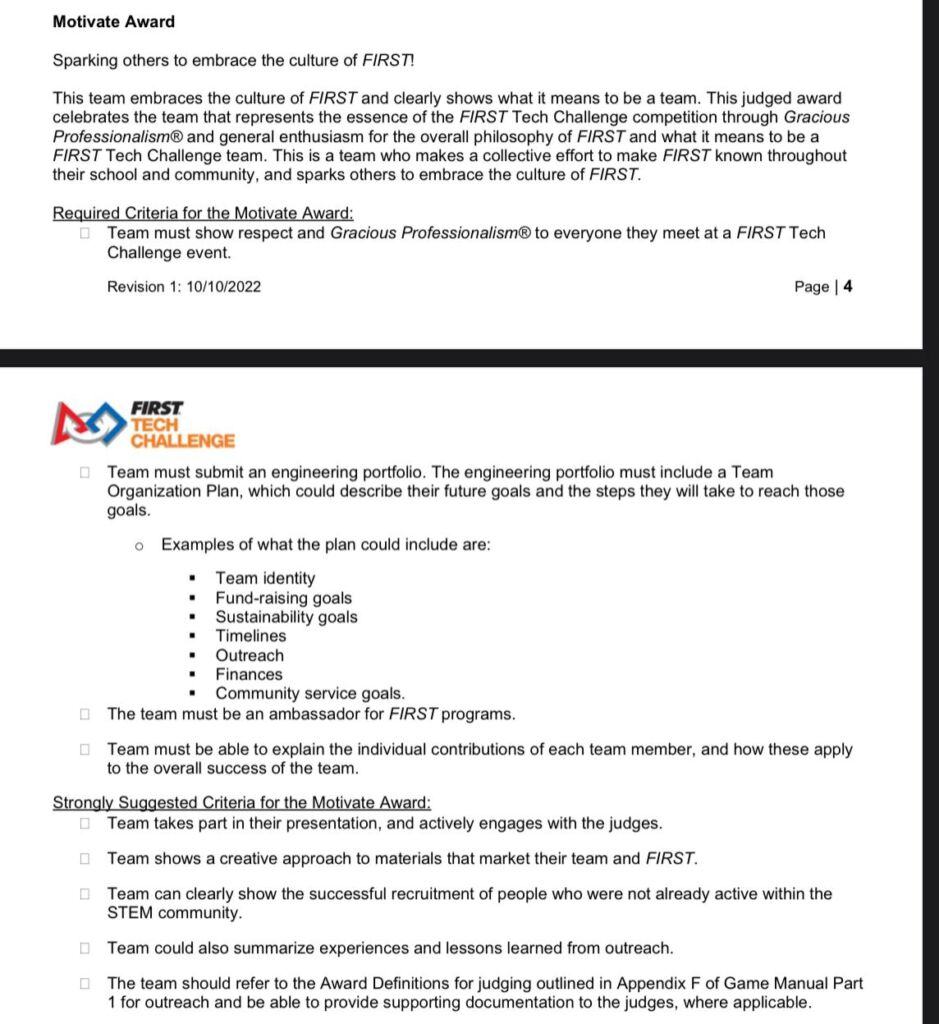 ---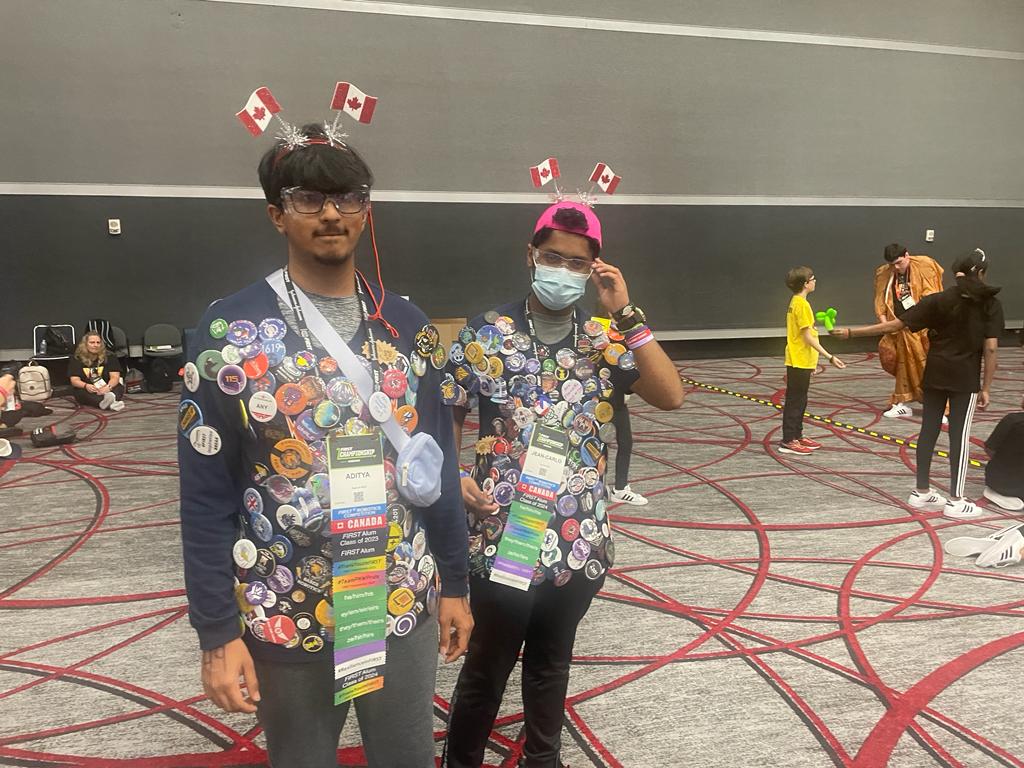 ---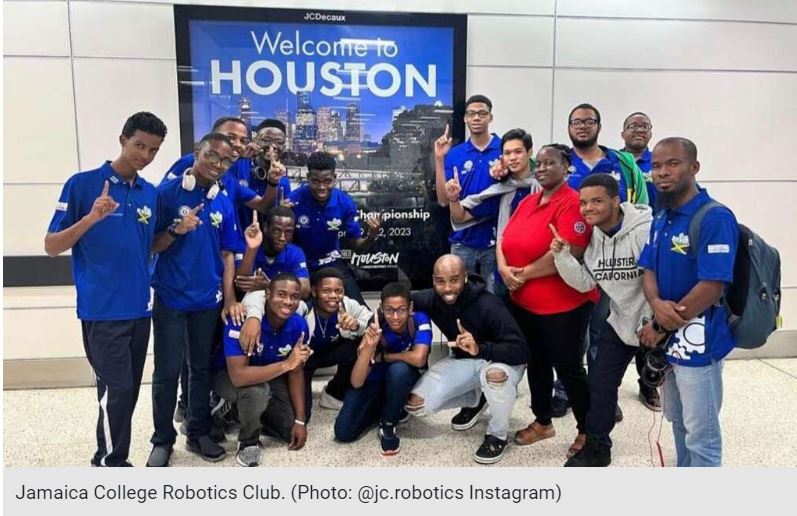 10:30 pm Monday night, April 24 2023, the parents greeted the team….. with cheers of congratulations!
Click on the image to see for yourself.
Parents and Students… elated.
---