The School Captains of 2022 – 2023 are in the History Books!
On January 12, 2023, they celebrated alongside the key supporters and stakeholders in their newly refurbished office which was funded by proceeds from the very successful Blue Rush held back in December 2022. 
Special thanks to Mr. Wilson, Miss Martin, Miss Southbourne, Miss McKenly, Miss Thompson and the other teachers involved.
Also, Special thanks to Kuwayne Campbell and Brandon Neil, former School Captain and Senior Prefect of 2018.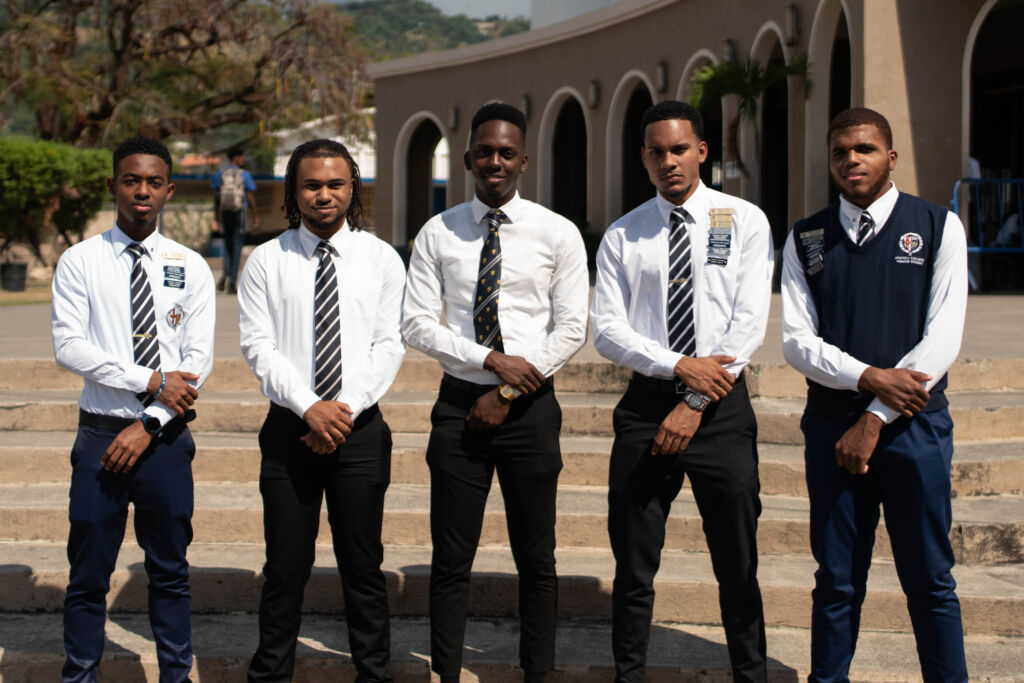 Additionally, much gratitude to our very own Old Boy and General Manager of Sherwin Williams Mr. Ian Forbes for providing the paint. Ironically, the name of the paint colour is Blue Blood, and the School Captains, coincidentally, chose that colour.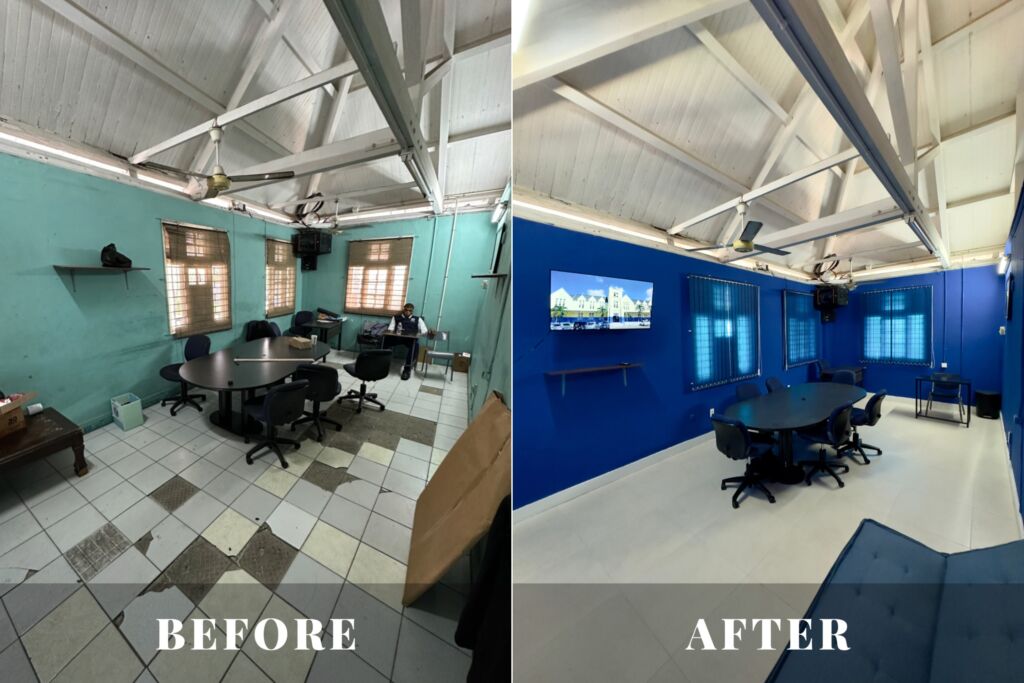 The School Captain's office transformed.
We thank all vested sponsors and supporters for their continued support and we commend the school captains for this accomplishment.