IMPACT! – Sixth Form School Leaving Service 2019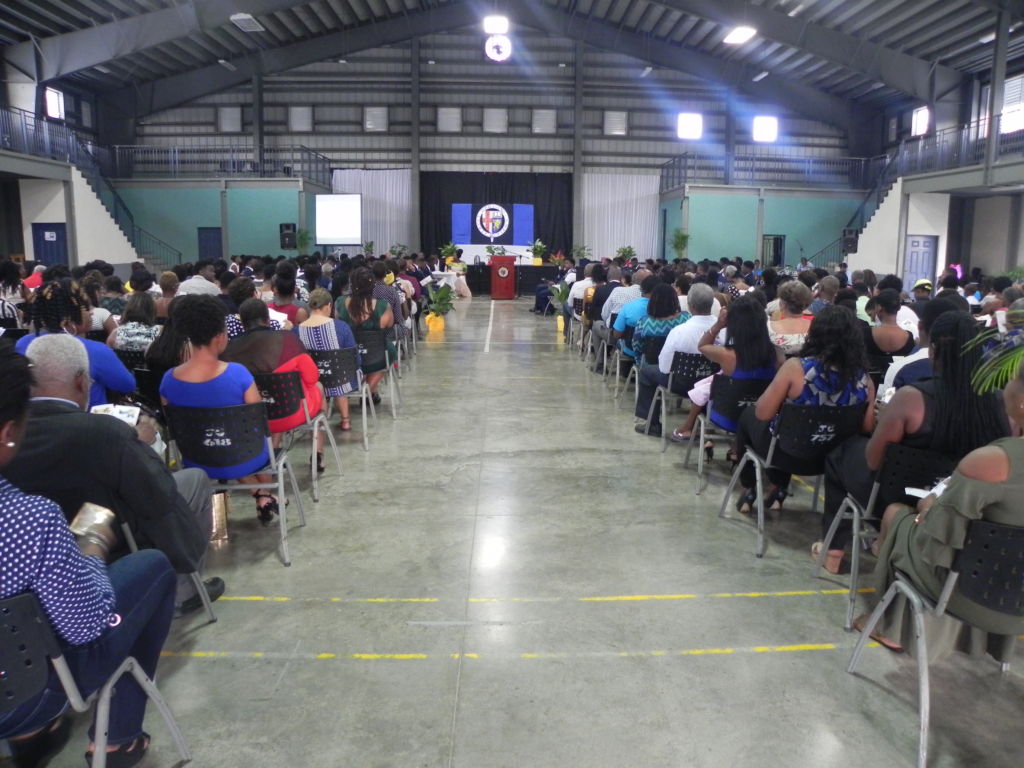 Friday, June 14, 2019 saw the launching of the newest set of JC Old Boys into wider Jamaican society as 60 graduates from the school's prestigious 6th form programme took the stage to receive certificates, trophies and awards for their achievements in their chosen courses of study.
The service, aptly titled 'IMPACT', focused on encouraging the young men to continue making positive contributions to society even as they pursued higher education, careers and building their families.
Among the families, friends and well-wishers were Mr. Edward Alexander, representative of the School's Board of Management, Ms. Georgia Grossman, First VP P.T.A., and Mr. Sheldon Reid, keynote speaker and proud JC Old Boy.
Trophies and Awards

The Band

Form left: Ms. G. Grossman, Mr. R. Wong, Mr. W. Robinson, Mr. E. Alexander, Canon M. Allen

Cohort of 2019 Leading in

Member of the School Board, Mr. Edward Alexander

First VP of JC PTA, Ms. G. Grossman

Student leadership performing; from left: Jordan McLeary, Dimetri Wynter, Oquendo Bernard (School Captain)

Keynote speaker, Mr. Sheldon Reid

6th form Coordinator, Ms. H. Petrie