Commemorating the Legacy of Champions: Celebrating Malique Dennis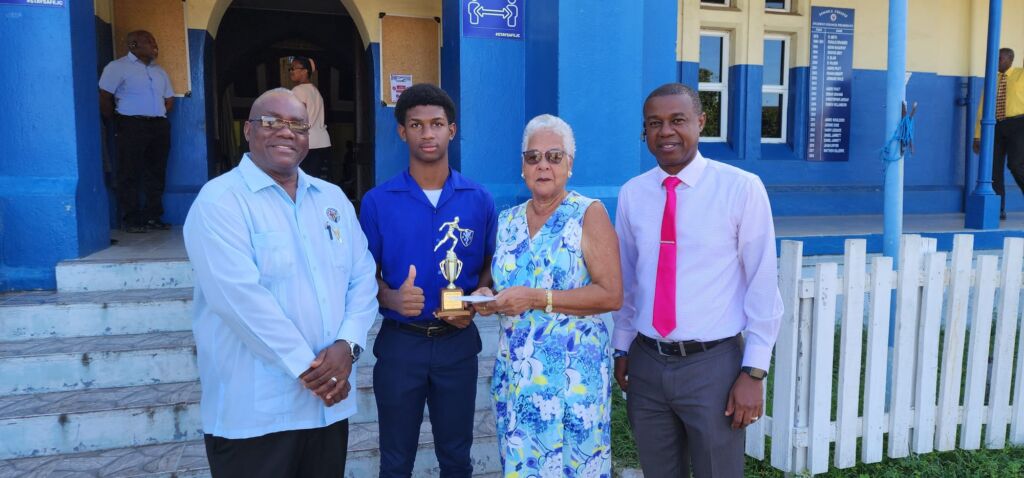 At Jamaica College, tradition runs deep, and the spirit of excellence reverberates through the halls. As we reflect on our rich history, we are reminded of the remarkable achievements that have shaped our school's legacy. One such achievement that holds a special place in our hearts is the triumph of Carl Anthony Spence, who etched his name in the annals of our school's history as the Class 3 100m and 200m sprints champion in 1923.
As we gather here today, a century later, the Spence family stands proud, eager to pay homage to their esteemed patriarch. The daughters of Carl Anthony Spence – whose passion for Jamaica College burned bright throughout his life – are honored to commemorate their father's monumental accomplishments. They fondly remember his stories of camaraderie, determination, and the indomitable spirit of the school he held dear.
In a touching tribute, the Spence family has chosen to honor the present-day embodiment of their father's legacy, Malique Dennis. Malique, a remarkable young athlete, has earned his place as the 2023 Class 3 Champion, following in the footsteps of a trailblazer like Carl Anthony Spence. He embodies the core values of Jamaica College: integrity, discipline, and a relentless pursuit of excellence.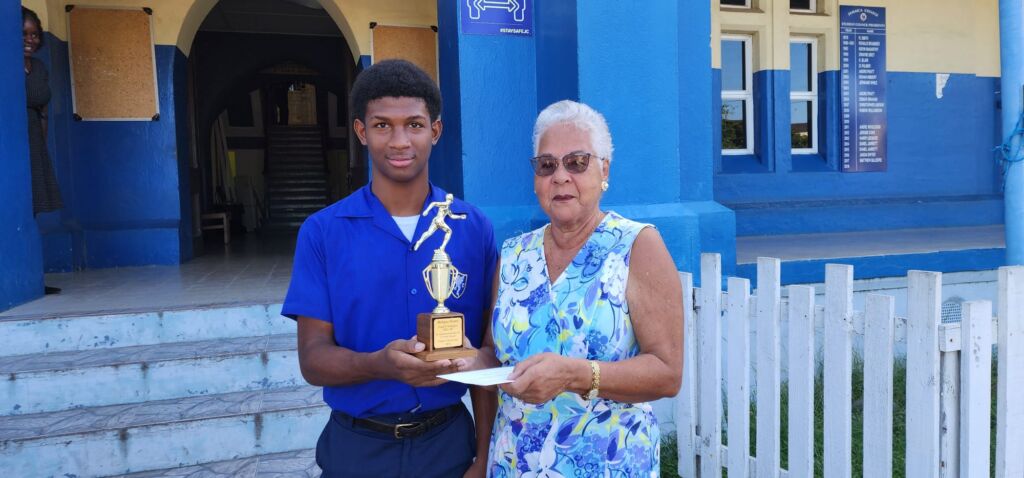 The Spence family's gesture of admiration and respect is made tangible in the form of a generous contribution. Enclosed with this heartfelt message is a cheque of J $100,000.00, a symbol of their unwavering support for the celebration of Malique Dennis. Their hope is not only to honor their father's memory but also to inspire young athletes like Malique to strive for greatness and carry the torch of success into the future.
We extend our deepest gratitude to the Spence family for their benevolence and unwavering commitment to the heritage of Jamaica College. It is through their generosity that we can uplift and empower the champions of tomorrow, creating an environment where dreams are nurtured and transformed into reality.
To Malique Dennis and his family, we convey the warmest congratulations on this well-deserved accomplishment. May this be the beginning of a journey filled with triumphs, personal growth, and a deep appreciation for the legacy you now uphold. Your achievements inspire us all, and we are confident that you will continue to make Jamaica College proud.
As we commemorate the remarkable achievements of our past and celebrate the present champions, let us remember that greatness is not confined to a single moment but rather a continuous pursuit of excellence. Let us carry the torch of inspiration forward, lighting the way for generations to come. Together, we will create a future where the spirit of Carl Anthony Spence and the accomplishments of Malique Dennis shine brightly, forever illuminating the corridors of Jamaica College.