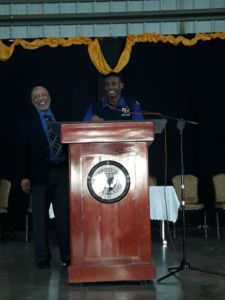 Dr Joseph Tait graduated from our outstanding institution in 1953, and continued his trend of excellence at Mico Teacher's college, and in receiving a Bachelor of Art from the New York University in 1962. Dr Tait then went on to attend Veterinarian (vet) school at the University of Pennsylvania from 1964 – 1968 where he was the only person of colour in his graduating class. Making history, he became the first vet of colour to establish a veterinary practice in New York City (NYC), and went on to be the first person of colour to be appointed the president of the NYC Veterinary Society.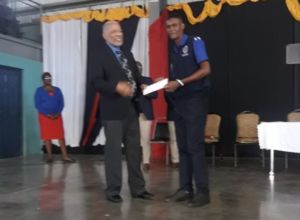 Not content to stop there, he became the first person of colour to be appointed to the New York State Board of Veterinary Medicine, and rose to dizzying heights to be the chairman of the board from 1992 – 1994. He was appointed Vet of the year in 1996, and continued on to give lectures across the world including in Dubai, Thailand, and Poland. He served as the president and Chief Executive Officer of the Harlem Commonwealth Council, its subsidiaries and affiliates from 2005 – 2016 whereupon he retired.
He has returned here to the beginning of his journey to give back to Jamaica College (JC) in grand fashion, bestowing a scholarship onto outstanding Track and Field Student J'voughnn Blake, as well as having earmarked funds for implementing STEM (Science, Technology, Engineering, and Mathematics) into the JC curriculum, and execution of teaching and learning. Dr Tait has made a great contribution to Jamaica College, and quoting a poem he learnt in elementary school (Lay of the Last Minstrel, Canto VI, [My Native Land]), "Breathes there the man, with soul so dead, who never to himself hath said, this is my own, my native land! Whose heart hath ne'er within him burn'd, at home his footsteps he hath turned, in coming back to his native land" he states that he is proud to have returned to Jamaica, happy to be here in his native land and here at his alma mater. Dr Joseph Tait has done a great service to Jamaica College, and has our deepest gratitude.