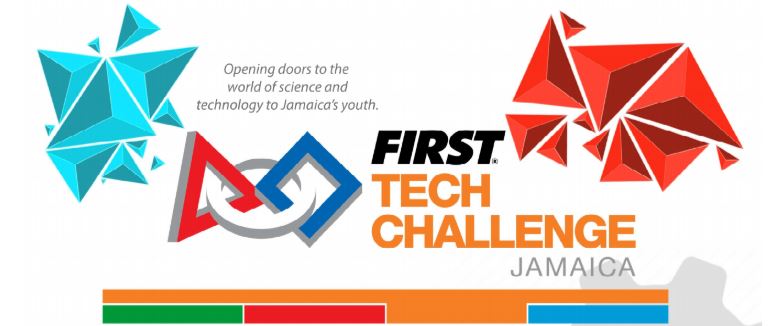 The FIRST® National Robotics' Championships were held at Jamaica College on March 9, 2019.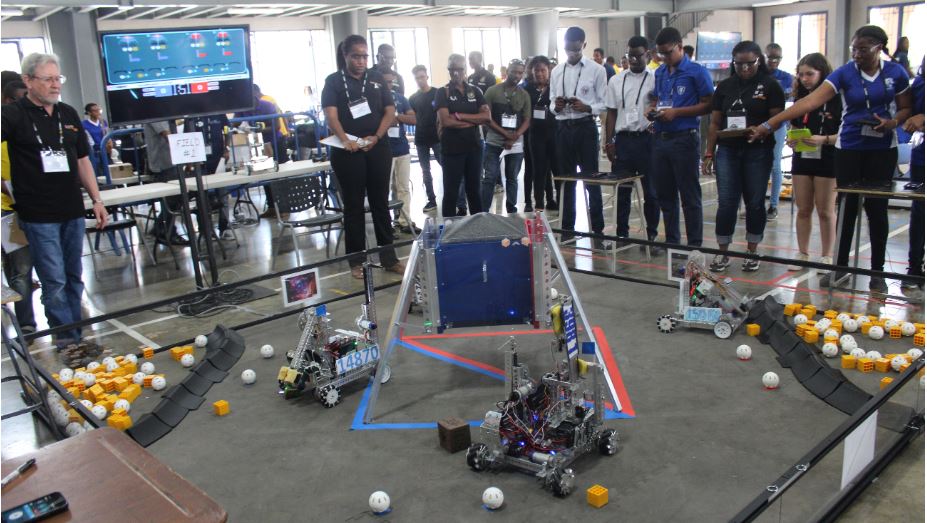 About FIRST®
FIRST (For Inspiration and Recognition of Science and Technology) was founded in 1989 to inspire young people's interest and participation in science and technology. Based in Manchester, NH, the 501(c)(3) not-for-profit public charity designs accessible, innovative programs that motivate young people to pursue education and career opportunities in science, technology, engineering, and math, while building self-confidence, knowledge, and life skills.
FIRST® is More Than Robots. FIRST participation is proven to encourage students to pursue education and careers in STEM-related fields, inspire them to become leaders and innovators, and enhance their 21st century work-life skills.
FIRST® Core Values:
Discovery – Innovation – Impact – Inclusion – Teamwork – Fun
Schools that participated in the National Championships
Immaculate Conception
Jamaica College ( Had two Teams The Griffins and The Bluebots)
Kingston College
St. Jago
Cayman International School
Dunoon Park Technical High School
Calabar High School
Convent of Mercy Academy
Merl Grove High School
St. Andrew Technical High School
Ardenne High School
Pembrooke Hall High School
The Queen's High School
JC Team – Griffins

JC & Cayman

Winners 2019 – Jamaica College
The top four schools advanced to the semi-finals. The top four teams gained the ability to select a team that they would participate with which is called an alliance. Cayman International School, St. Jago, Ardenne High School and St. Andrew Technical High School. Cayman International chose Jamaica College's team The Griffins to form an alliance with, St. Jago chose Calabar High School to form an alliance, Ardenne High School formed an alliance with Jamaica College's other team The Bluebots and St. Andrew Technical High School formed an alliance with Dunoon Technical High School. All matches played from semi-finals to finals were best two out of three rules/
JC BluBots Robotics' Team with the Cayman Robotics' Team
The Cayman International School Alliance faced Ardenne High School Alliance and the Cayman International School came out victorious. The St. Jago Alliance faced the St. Andrew Technical High School Alliance and the St. Jago Alliance came out victorious. For the final match the Cayman International Alliance came out victorious and won the competition however the Inspire Award which decides who goes to Houston to compete on the international stage is awarded to the team that most brings and spreads the essence of the FIRST Tech Challenge and is most outstanding in terms of team and sportsmanship, and this was awarded to Jamaica College.
Mission Statement of FIRST
The mission of FIRST® is to inspire young people to be science and technology leaders and innovators, by engaging them in exciting mentor-based programs that build science, engineering, and technology skills, that inspire innovation, and that foster well-rounded life capabilities including self-confidence, communication, and leadership.
Vision Statement of FIRST
"To transform our culture by creating a world where science and technology are celebrated and where young people dream of becoming science and technology leaders." Dean Kamen, Founder.
Impact of FTC
Substantial increase in STEM (Science, Technology, Engineering and Math) interest and understanding.
Readiness for a career in STEM.
Gains in workforce skills such as: communication, time management, conflict resolution and problem solving.
What is FIRST Tech Challenge?
FIRST Tech Challenge teams (up to 15 team members, grades 7-12) are challenged to design, build, program, and operate robots to compete in a head-to-head challenge in an alliance format. Guided by adult coaches and mentors, students develop STEM skills and practice engineering principles, while realizing the value of hard work, innovation, and working as a team. The robot kit is reusable from year to year and can be coded using a variety of levels of Java-based programming. Teams design and build robots, raise funds, design and market their team brand, and do community outreach to earn specific awards. Participants are eligible to apply for $80M+ in college scholarships. Each season concludes with regional championship events and an exciting FIRST Championship.
FIRST Tech Challenge teams get to:
Design, build, and program robots
Apply real-world math and science concepts
Develop problem-solving, collaboration, and team-building skills
Build and become strong leaders
Understand and practice Gracious Professionalism™
Cooperate and compete in alliances at tournaments
Compete for awards on and off the field
Participate in a tiered competition that culminates at the FIRST Championship
Qualify for millions of dollars in college scholarships
Have fun!