Outstanding Student Achievement Programme
[Note that there slight modifications to the following during the pandemic period. Adjustments are made accordingly.]
Subject teachers' award for each group taught.

Each month an award is given to the student in each class who attains the highest mark (80% and above) for the previous month.

This award is presented at a monthly in- class ceremony.

The student at each Grade level, with the highest overall average for the school year will be awarded.

The student with the highest overall average for the schoolyear will receive the Principal's award at the Achievement day.

Students who achieve an overall average of 90% or above will receive a special award.

High performers will be inducted into the Honour Society.
Honour Society
The Jamaica College Honour Society (JCHS) seeks to recognize and encourage academic achievement, promote leadership and stimulate a desire for service among its students, to fully prepare them to become world class citizens.
ADMISSION TO THE HONOUR SOCIETY
All students who have attained an average of 80% and above for three consecutive terms (the school year) are eligible for admission into the (JCHS). The society's mandate is to:
develop each student's leadership potential.
lead peers in different aspects of school life. Members will be encouraged to be actively involved and be exemplary students and positive role model for their peers.
have members be actively involved in at least one extra-curricular activity
host meetings every fourth Thursday of each month.
===== 2020 – 2021 High achievers and Honor Roll students =====
These students are on the Honour Roll for TERM 1 and have a chance of being admitted to the Honor Society if they maintain the average for the year. Let us congratulate them and encourage them. Job well done.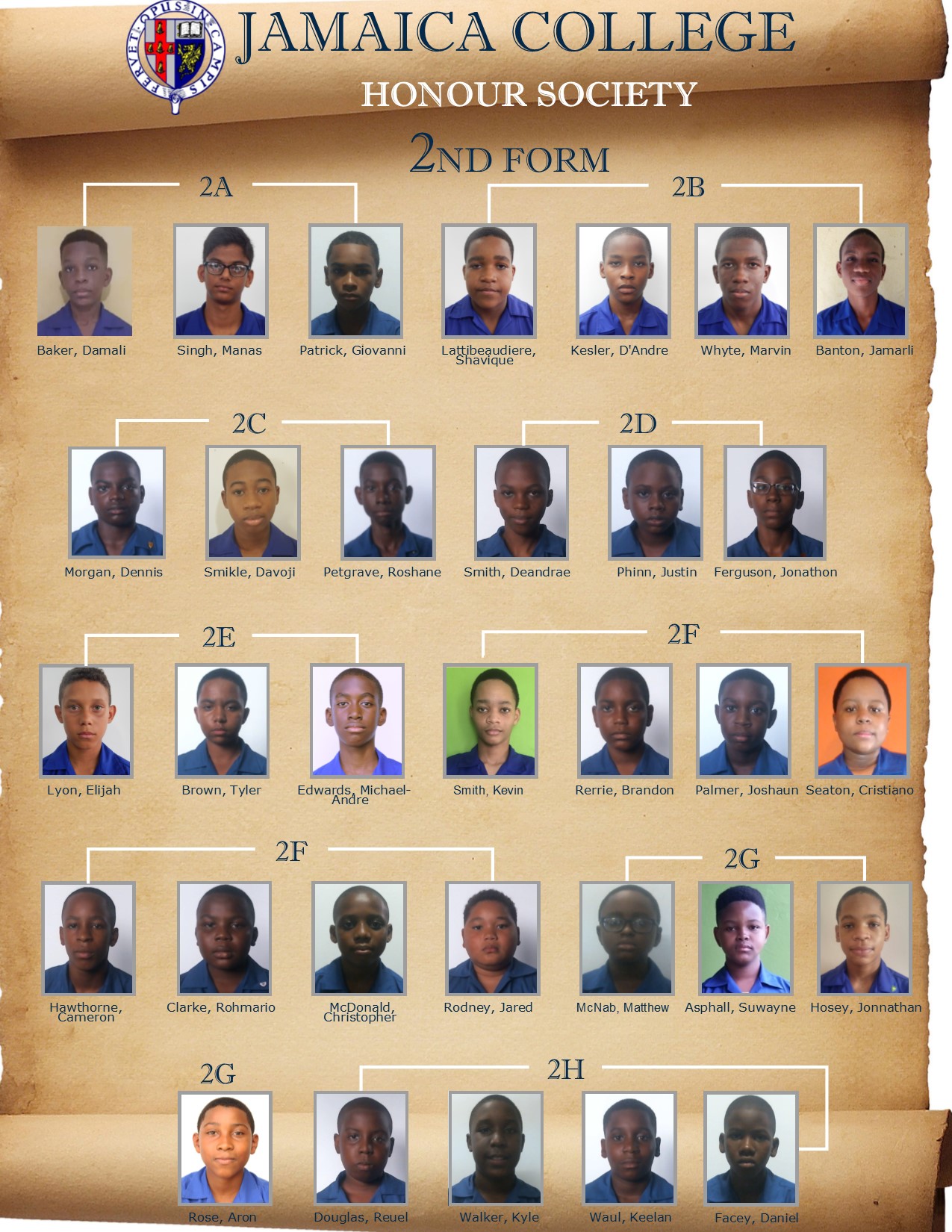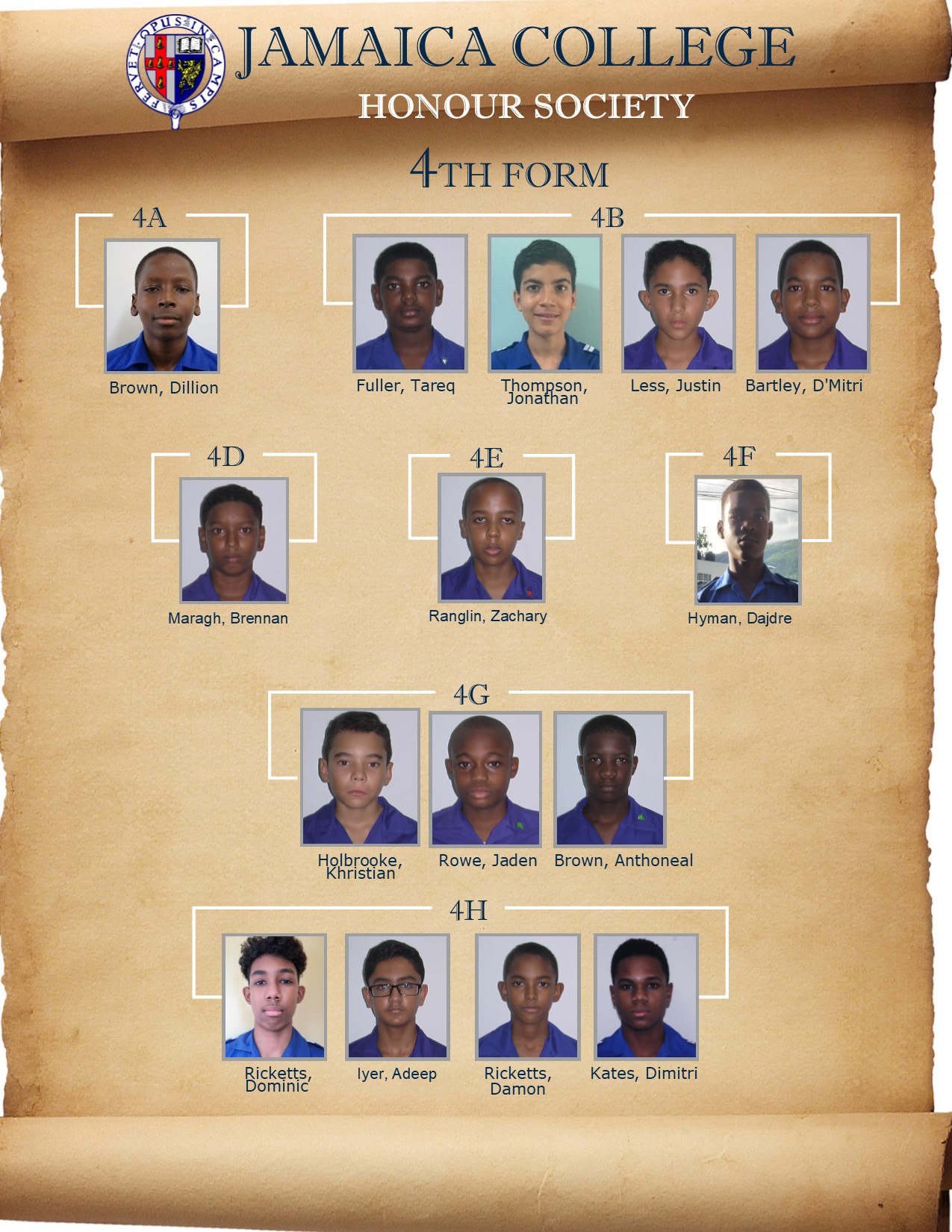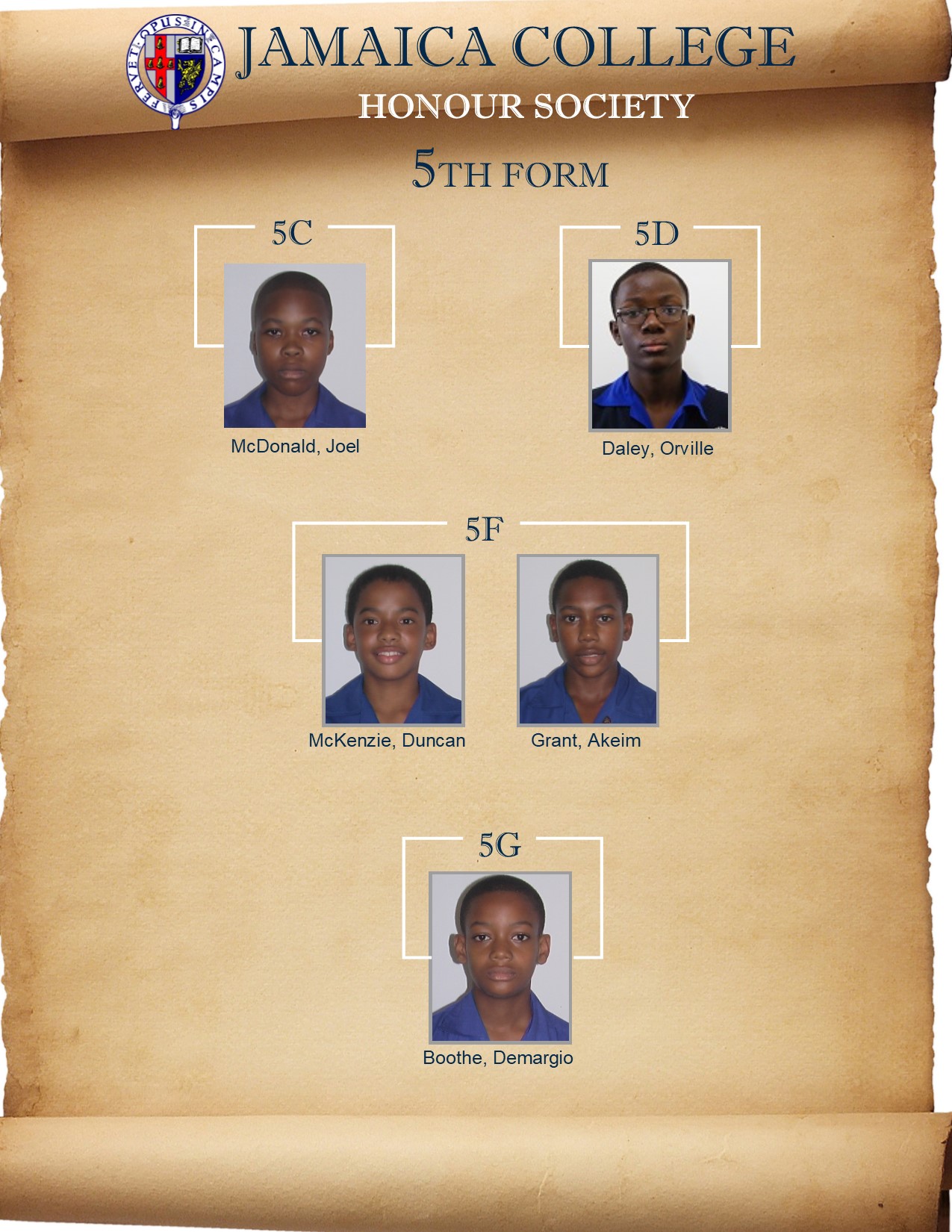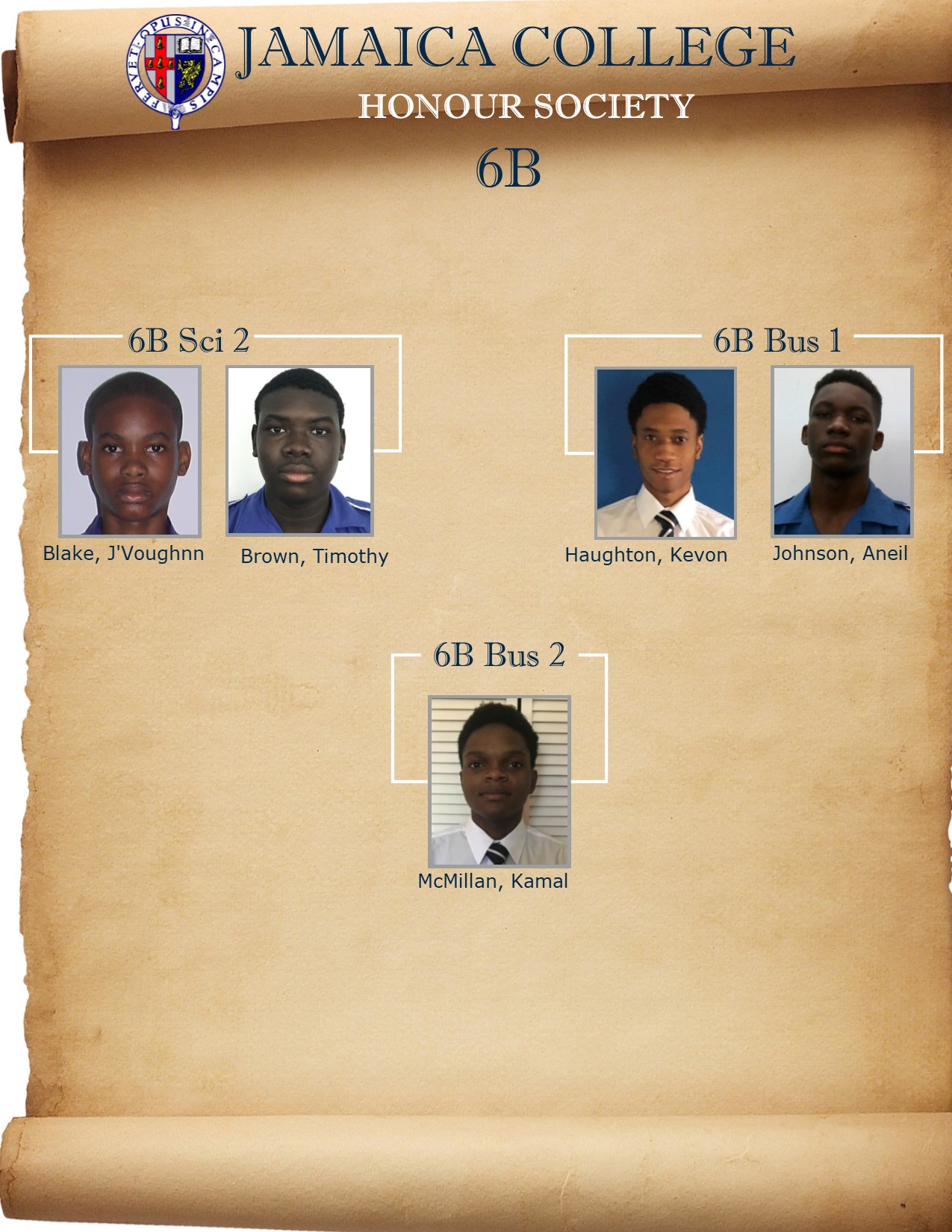 ---