Jamaica College Celebrating Father-Son Bonds: Reflections on a Successful 2nd Form Father-Son Day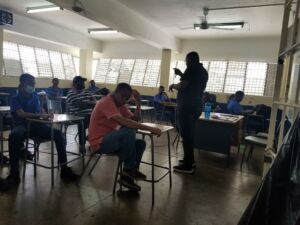 At our school, we believe in the importance of fostering strong relationships between fathers and sons. Recognizing the invaluable role fathers, older brothers, and uncles play in shaping the lives of young men, we organized our first-ever 2nd Form Father-Son Day. The event was a remarkable success, thanks to the unwavering support of these dedicated individuals. With riveting discussions, an enlightening keynote address, delicious snacks, and a spirited football match, the day left a lasting impact on everyone involved. In this article, we'll provide a glimpse into the event, capturing the essence of the powerful connections formed and the positive outcomes it generated.
Expert Counsellors Leading Riveting Discussions:
A highlight of the 2nd Form Father-Son Day was the series of discussions facilitated by expert counselors. These sessions explored various aspects of masculinity, fatherhood, and the significance of the father-son bond. Through thought-provoking conversations, attendees gained insights into effective communication, emotional intelligence, and the role of positive male role models. The discussions helped fathers, older brothers, and uncles better understand the challenges faced by young men today, allowing them to offer support and guidance more effectively.
Keynote Address by Dr. Herbert Gayle:
The event reached its pinnacle with a captivating keynote address delivered by Dr. Herbert Gayle, a renowned authority on conversations surrounding masculinity and father-son relationships. Dr. Gayle's speech shed light on the importance of open dialogue, empathy, and mutual respect in nurturing healthy connections between fathers and sons. His words resonated with the audience, inspiring them to deepen their understanding and strengthen their bonds further. Dr. Gayle's insights served as a catalyst for reflection, encouraging both fathers and sons to embark on a journey of growth and connection.
Snacks Galore and Appreciation for Mothers:
The Mothers' Restaurant played a significant role in ensuring the day's success by providing an array of delectable snacks for all participants. Their support demonstrated the collaborative nature of our community, where mothers and fathers work together to create a nurturing environment for our young men. The delicious treats not only satisfied appetites but also symbolized the shared commitment to fostering strong relationships within families. It was a testament to the unwavering dedication of our parents, who understand the importance of supporting one another.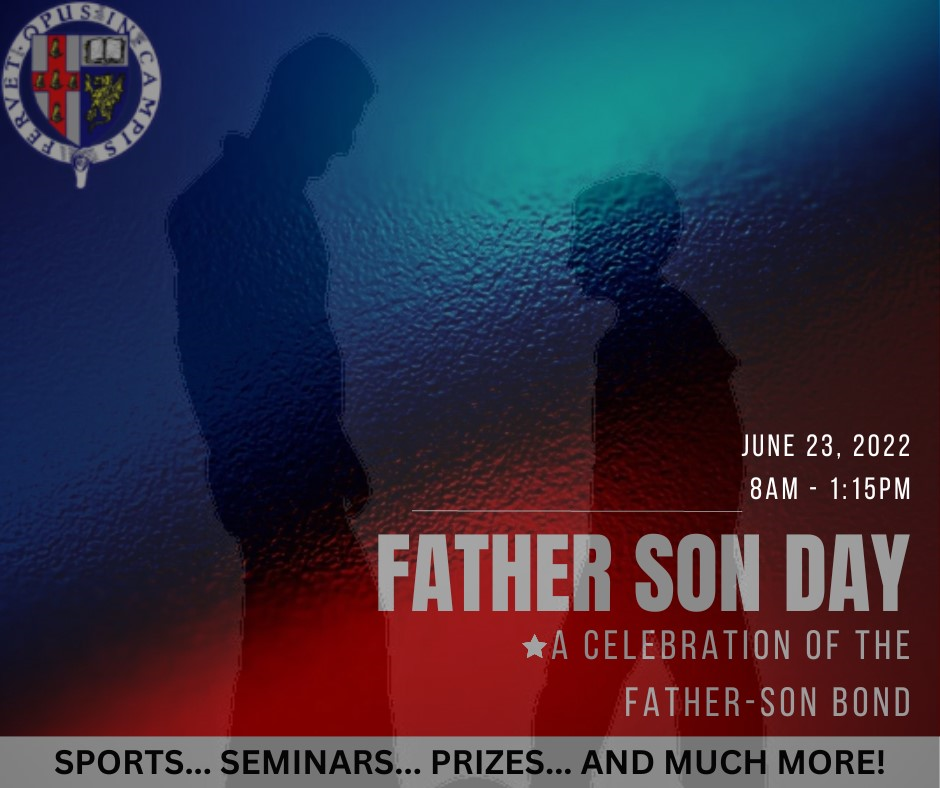 Click on the image on the left to hear some of our Grade 8 boys send greetings to their fathers.
Enjoy.
Intense Football Match and Building Resilience:
The day wouldn't have been complete without some friendly competition. The highly anticipated football match between the fathers and sons showcased the spirit of camaraderie and healthy competition. Though the fathers claimed victory with a close 5-4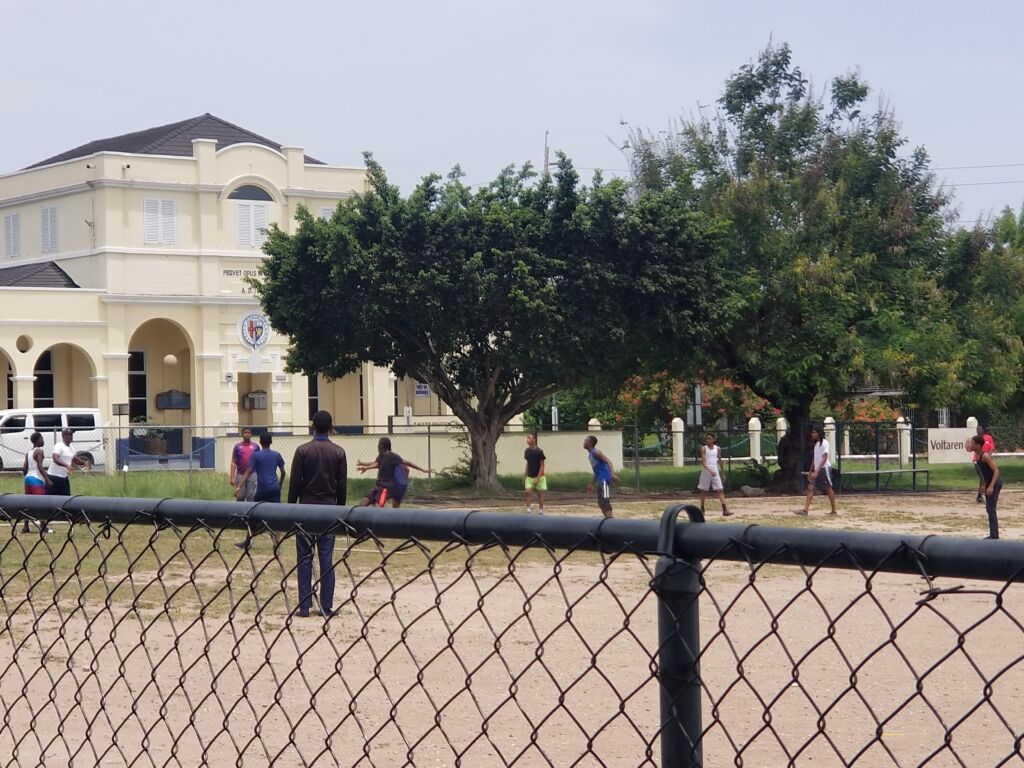 win, the match was more than just a game. It offered a valuable lesson in resilience, teamwork, and perseverance. Both fathers and sons learned the significance of pushing beyond their limits and the rewards of supporting one another in pursuit of a common goal.
Re-inspired to Support Thriving Young Men:
As the day came to an end, the fathers departed with more than just boasting rights from their football victory. The event reignited their commitment to supporting the growth and success of our young men. The discussions, keynote address, and collective experiences inspired them to take action, ensuring that our sons have the necessary tools and guidance to thrive. It was a powerful
reminder that the bond between fathers and sons extends beyond a single event—it is an ongoing journey that requires continuous effort and dedication.
Opportunities for Collegemen to Engage:
The 2nd Form Father-Son Day also provided our Collegemen with an opportunity to express their gratitude and engage in meaningful discussions. Previously hesitant to delve into certain topics, they found a safe space to share their thoughts, concerns, and aspirations. The event served as a platform for them to voice their perspectives and seek guidance from their fathers and other male role models. The Collegemen realized that their experiences and challenges were not unique, and through open dialogue, they discovered a sense of unity and support within their community.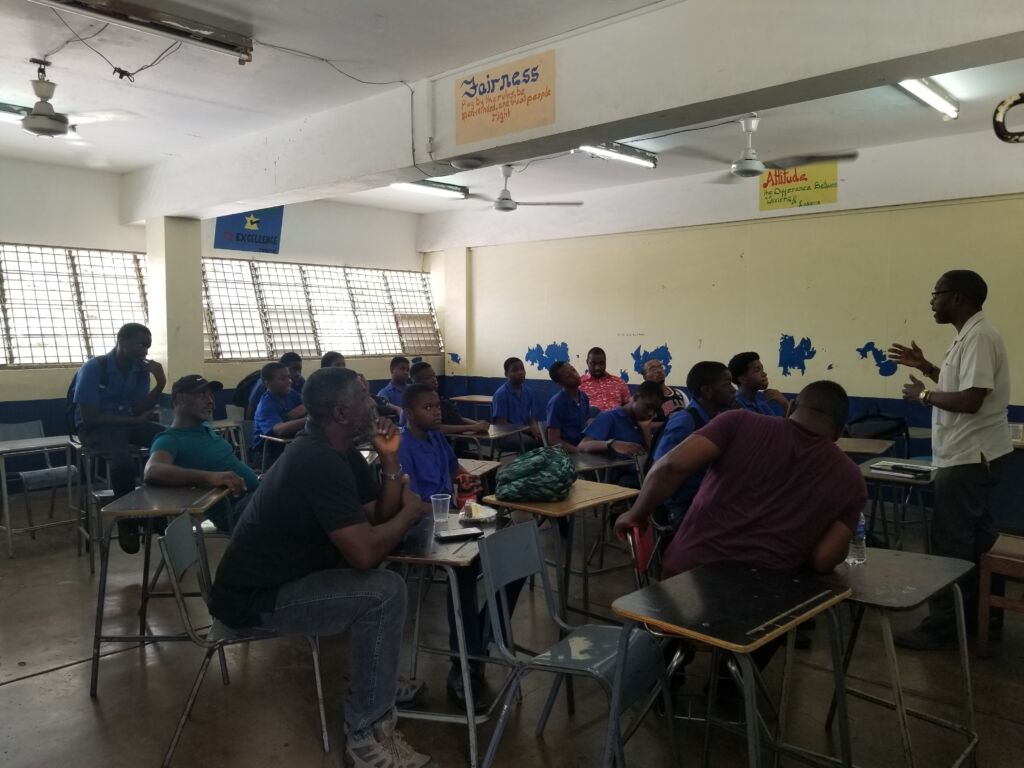 The impact of the day extended beyond the event itself. It sparked a newfound confidence among the Collegemen to address sensitive topics and engage in conversations that they may have previously avoided. They embraced the opportunity to deepen their understanding of masculinity, relationships, and personal growth. The discussions helped them develop important life skills and fostered a sense of empathy and emotional intelligence, laying the foundation for healthy future relationships.
Looking ahead, the success of the 2nd Form Father-Son Day serves as a catalyst for continued growth and collaboration within our school community. It reinforced the importance of providing ongoing opportunities for fathers, older brothers, uncles, and sons to connect, share experiences, and support one another. We plan to expand these initiatives, incorporating them into the fabric of our school culture, so that every young man benefits from the guidance and support of positive male role models.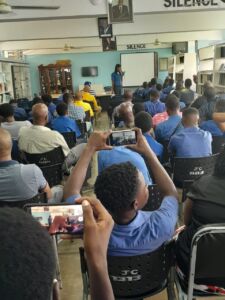 As we reflect on the incredible achievements of the 2nd Form Father-Son Day, it is clear that the event has set a precedent for future endeavors. It highlighted the power of open dialogue, compassion, and understanding in fostering healthy relationships between fathers and sons. By creating a supportive environment that encourages vulnerability and mutual respect, we empower our young men to navigate the challenges they may face with confidence and resilience.
In conclusion, the first-ever 2nd Form Father-Son Day was a resounding success, thanks to the dedication of our fathers, older brothers, and uncles. Through thought-provoking discussions, an inspiring keynote address, delightful snacks, and an exciting football match, the event left a lasting impact on all participants. The day reinforced the importance of nurturing the father-son bond and provided an avenue for Collegemen to express their thoughts and receive guidance. As we move forward, we will continue to build upon this foundation, fostering a community where strong, supportive relationships between fathers and sons flourish, and our young men have the tools they need to thrive