Winners of the Manning Cup 2022 – 31st Manning Cup Title
---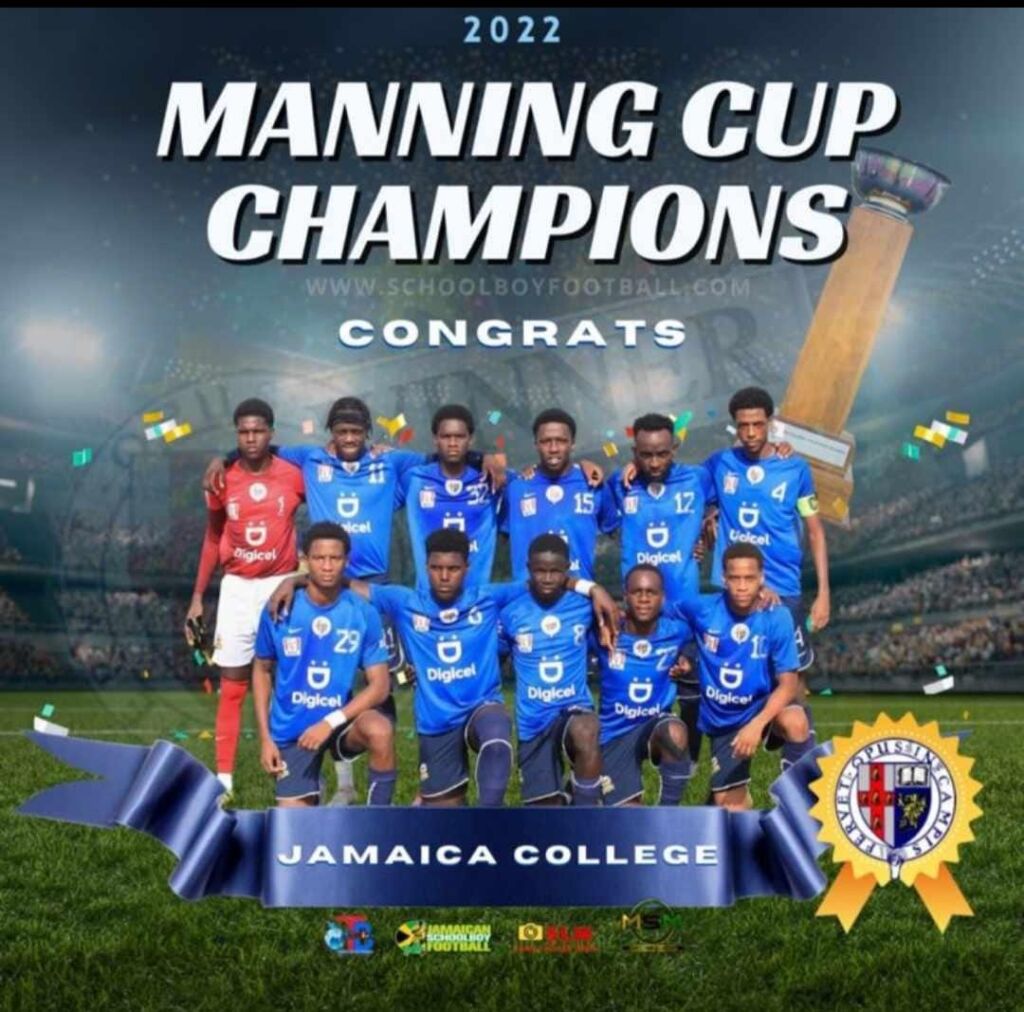 ---
Celebration!
We are the 2022 ISSA Manning Cup Champions for the 7th time in 9 years and the 31st time overall. The most in history!

We did it once again!

Thank you to our Manning Cup team members, Management team, Coaching staff, stakeholders, supporters and most of all the almighty God for guiding and protecting us throughout.

WE BELIEVE … ONE COLLEGE

NEVER UNDERESTIMATE THE HEART OF A CHAMPION.

FERVET FOREVER.
---
Staff and Students of Jamaica College fill the stands.
Drums, horns and shouts "JC A Big Side"
The team has made us proud
---
Phones out to share the news that JC has done it.
---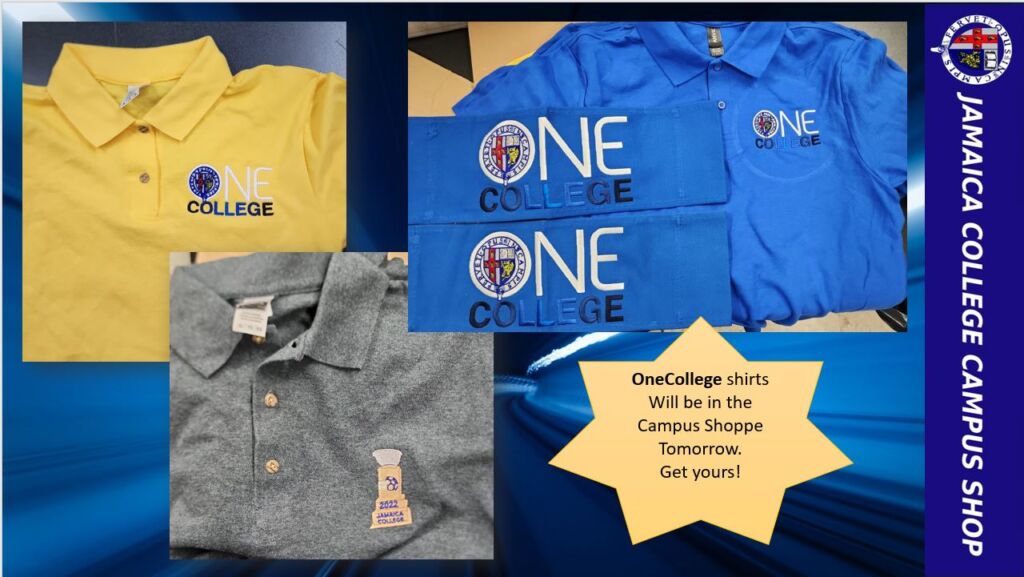 ---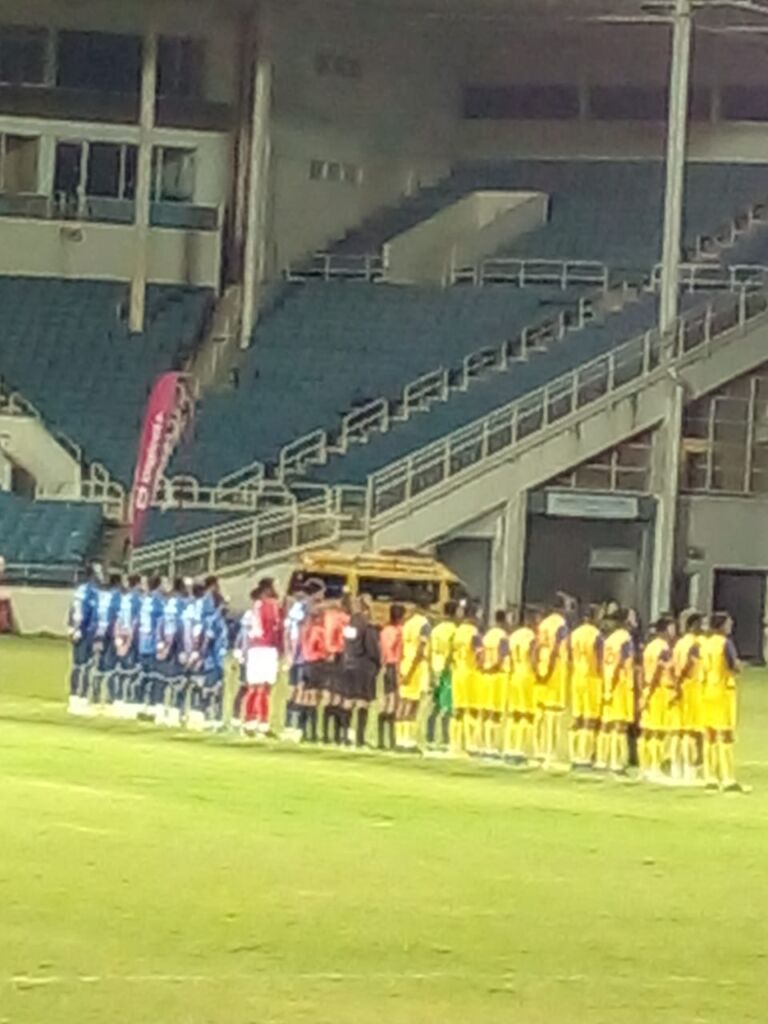 ---
Monday December 5, 2022, the entire school population met for devotion to thank the Lord and to congratulate the team and the supporting groups that contributed to the success. "JC A Big Side!"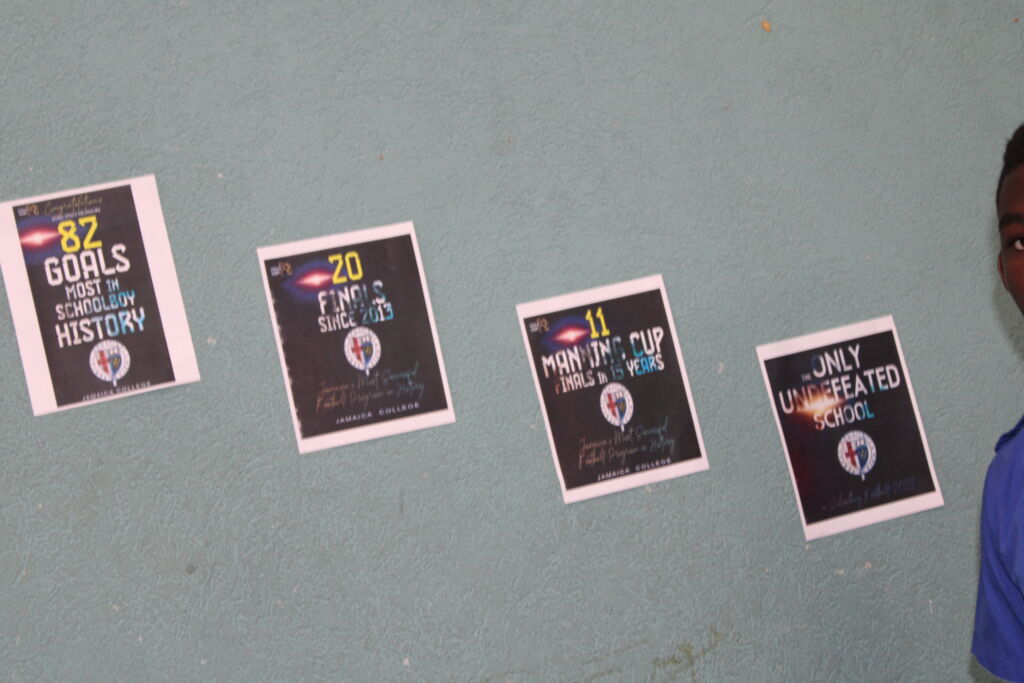 ---
---