This year's graduation ceremony, held under the theme 'Success Against All Odds', saw 205, 2021 graduands and their parents beaming with pride and delight.
Despite the looming COVID-19 pandemic and curfew restrictions and the threat of a storm, the 'True Blue' spirit was on full display during the drive-through ceremony. From blue and white
clad balloon cars with creative artwork on doors, windows and mirrors to the young collegemen looking smart in their gowns, rearing to take on the world and own the future. The celebrations were at an all-time high. All plans went full speed ahead.Below are some scenes and highlights of the ceremony.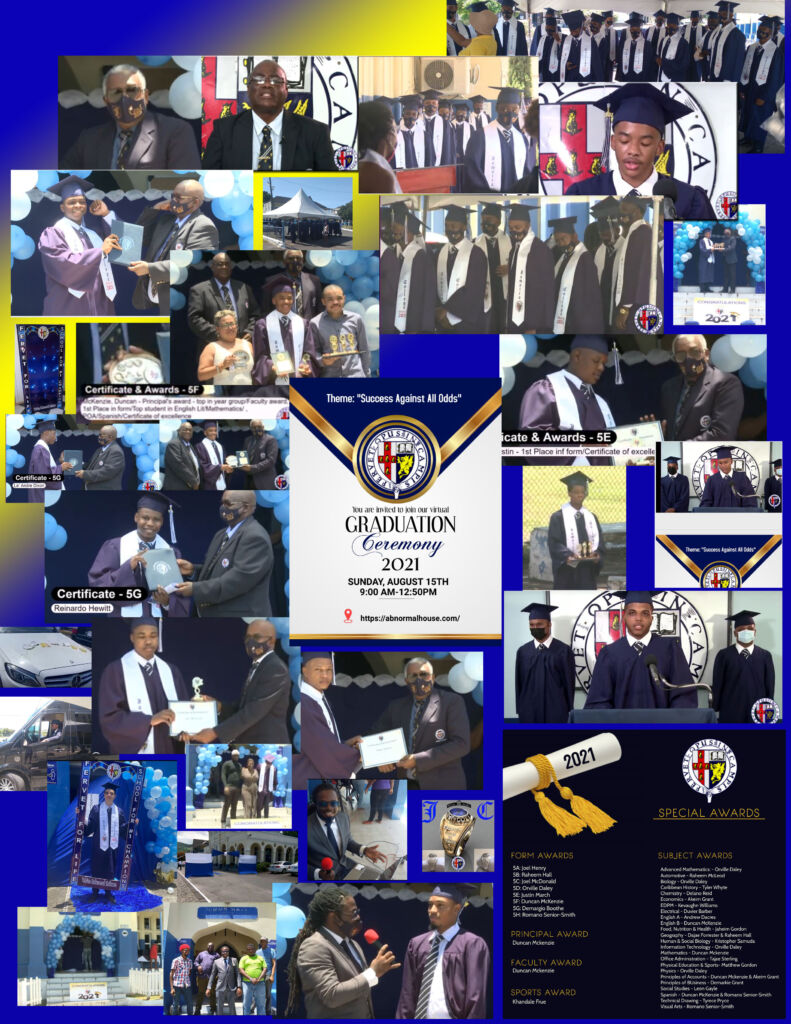 Certainly, this fantastic event would not have been possible without the hard work behind the scenes. We definitely would like to say congratulations to Mrs. L. Cousins and the Special
Events Committee (SEC). On behalf of the Graduating Class of 2021, a big "Thank You!".