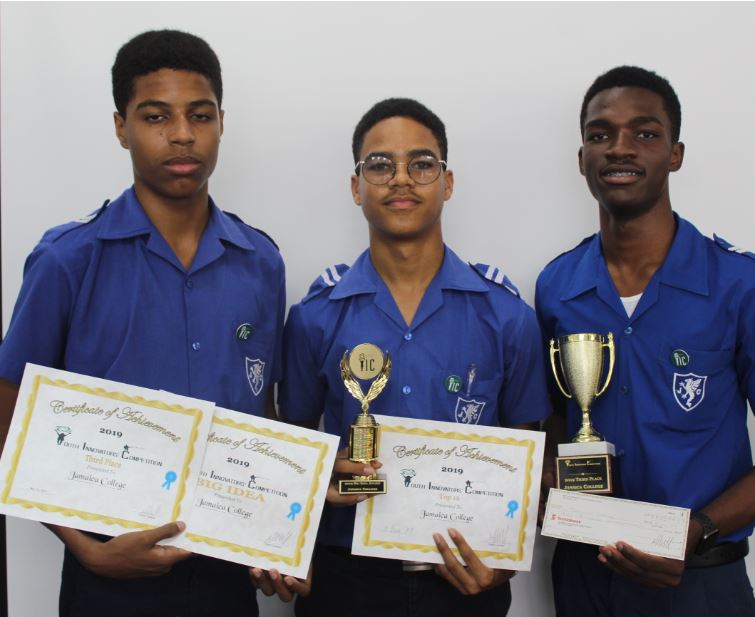 Katalyxt's Young Innovators' Competition is an annual competition aimed at developing the creative and innovative mind-set of students, within the 9th to 13th grades, in schools across Jamaica. This year's staging of the competition was its 8th, and the second year that Jamaica College had entered the competition, placing 3rd on both occasions.
Thirty two (32) schools entered this year's competition; some with multiple teams and products. The preliminary round of the competition was held at the Jamaica Conference Centre on April 11, 2019. Jamaica College's team consisting of Corey Smith, Justin Linton, Zion Bennett and Linval McCalla, qualified among the Top 12 schools for the finals, with their entry of 'Vision Illuminate'. This is an innovation aimed at assisting vision impaired persons, to reduce their dependency on their use of the white-cane or/and see-dog.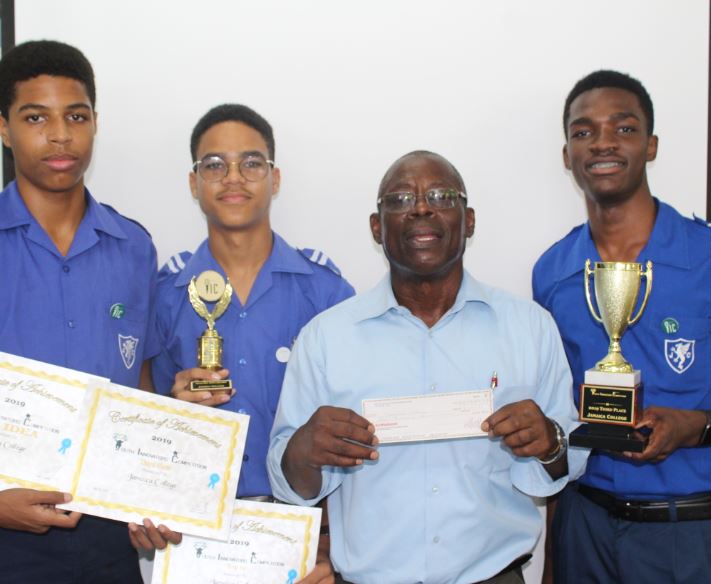 As indicated Jamaica College placed third in the finals of the competition which was held at the Knutsford Court Hotel on Thursday May 10, 2019. Apart from the Third place Trophy the boys won a sectional prize for the 'Next Big Innovation' idea. Also they received a cheque on behalf of Jamaica College, in the sum of $5000, and an additional sum of $5000 cash, to be shared among team members.
The quality of the entries in this year's competition was very high and the boys must be commended for their outstanding achievement.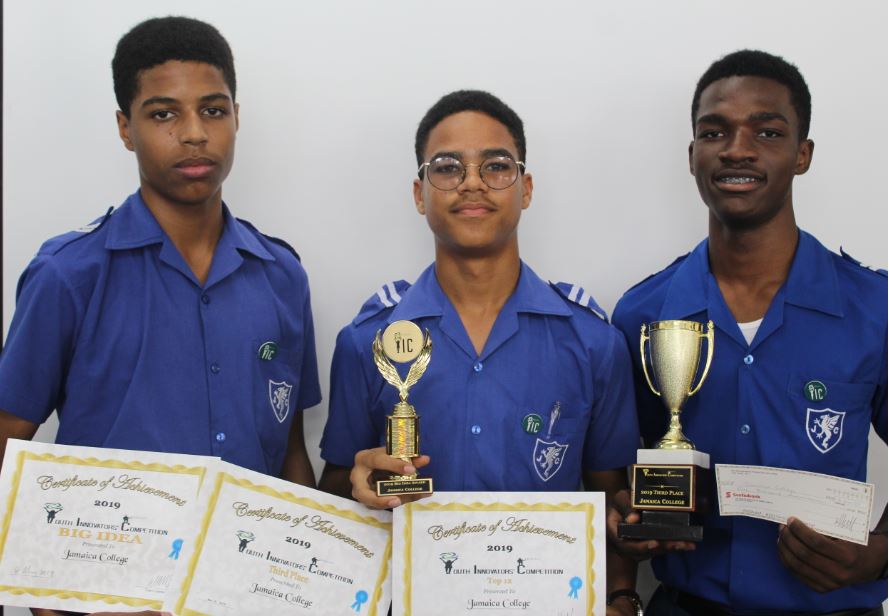 I recommend that Jamaica College seeks to develop its own competition for the respective grades and the winning entry be selected to represent the school in the future. – Mr. M. Roberts