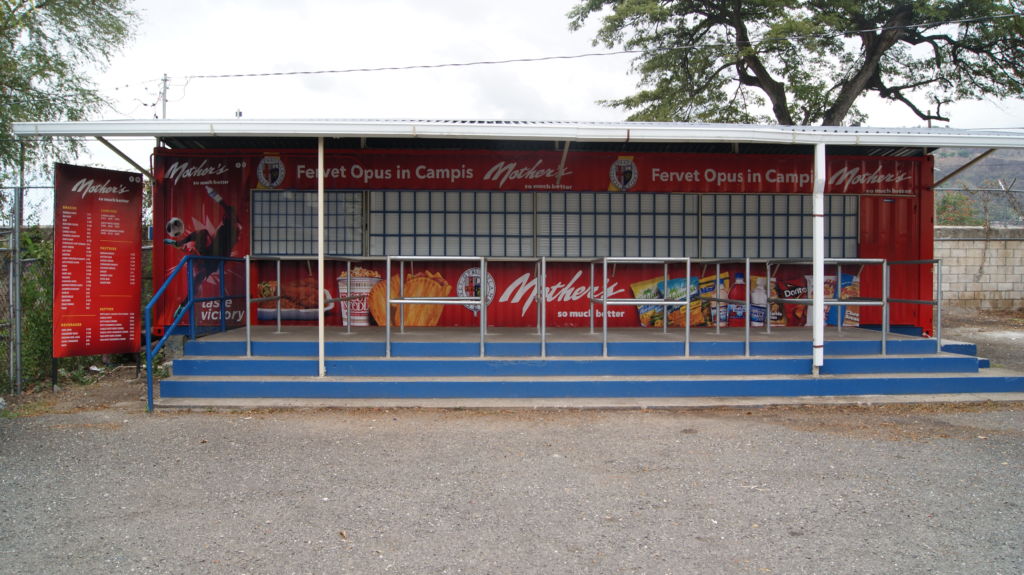 Mother's Extends to Cater to Upper School
Monday, March 4, 2019, the Old Hope Road college men were greeted to yet another grand opening on their prestigious campus. Mother's, the food company that runs the school's canteen, unveiled their long-anticipated extension with a new tuck shop on the west side of the compound.
The tuck shop targets the fourth and fifth form students who, until March 4, were located the farthest from the school's one source of food. They serve all the usual snacks and juices the students love with the same friendly costumer service. Students can even purchase and collect their cooked lunches at the tuck shop, which opens from 10 a.m. to 4 p.m. each school day. The opening of the new tuck shop should aid in the reduction of congestion during the busy lunch periods as well as faster service to all students.
Come to Mother's TODAY. The one stop shop for the School of Champions.
#TrueBlue #Mother's