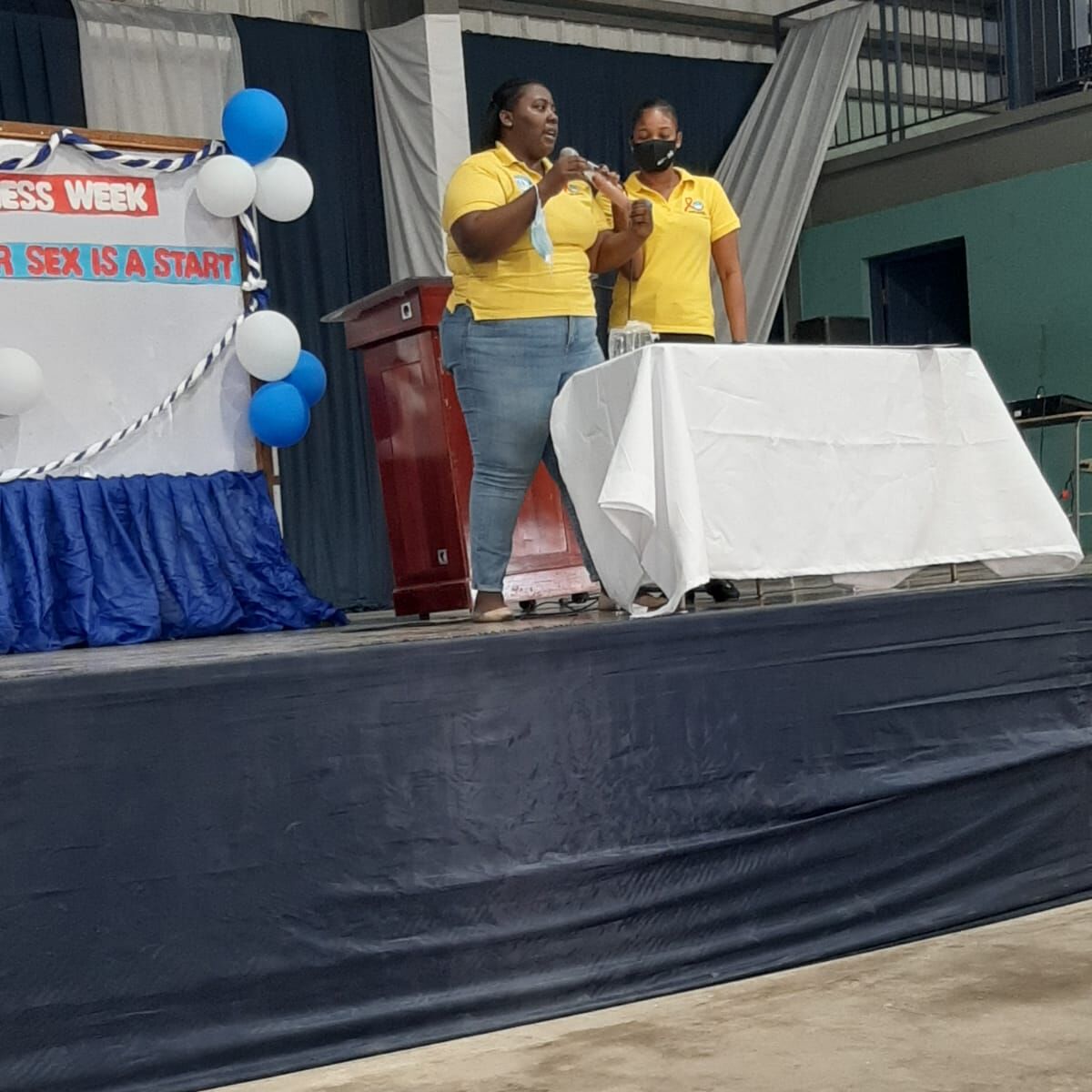 In its mandate to develop the total man Jamaica College held its 2022 Commemoration presentation for of Safer Sex Week 2022 Theme: "Duh Your Part Safer Sex is a Start"
Students were encouraged to abstain from sexual activities and if they can't a condom should be used. Also, demonstrations on proper male and female condom use were done. The benefits of using a condom and how to store and check a condom before use.
The true blue Students and teacher welcomed guest presenters Miss Samantha Watson and Mrs. Chantol Folkes from the National Family Planning Board
Event Coordinator and Health and Family life education HFLE -Miss Janel Green shared. The event was a meaningful exercise. We are also happy to have had the Representative from the National Planning Board.