Sportsmanship Award was presented by the PTA Executive body.
Kemarrio Bygrave, Lower 6th Form student and double gold medal winner at ISSA/Grace Kennedy Boys and Girls Champs 2023 was presented an award of Excellence and $10,000 cash incentive by the JC PTA.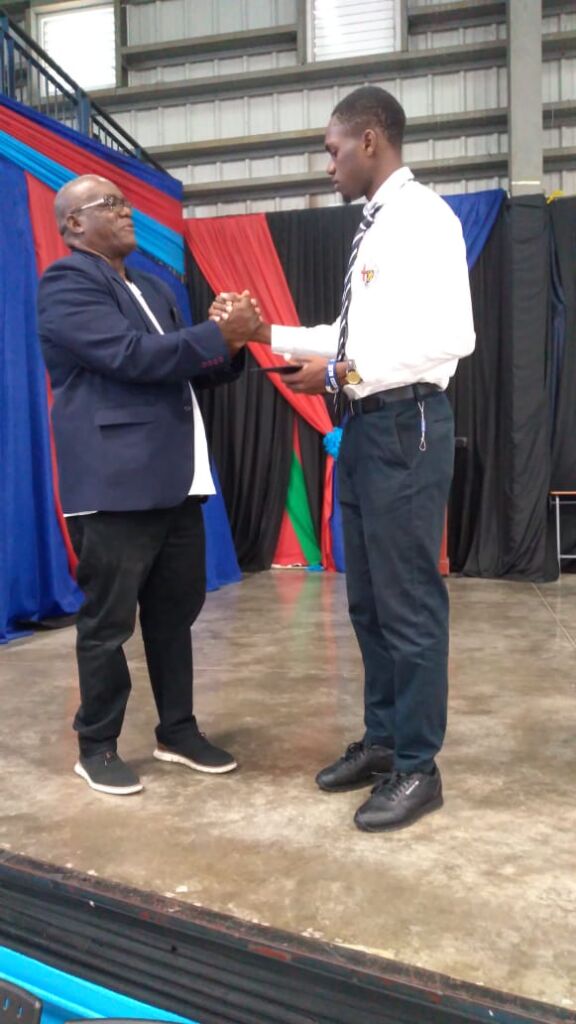 Collegeman Bygrave not only won gold in the 800m and 1500m but also won the hearts of his supporters, spectators and Jamaican's at large when he demonstrated a random act of kindness following his 800m win by giving a helping hand to his fellow competitors who were laying on the track following the race.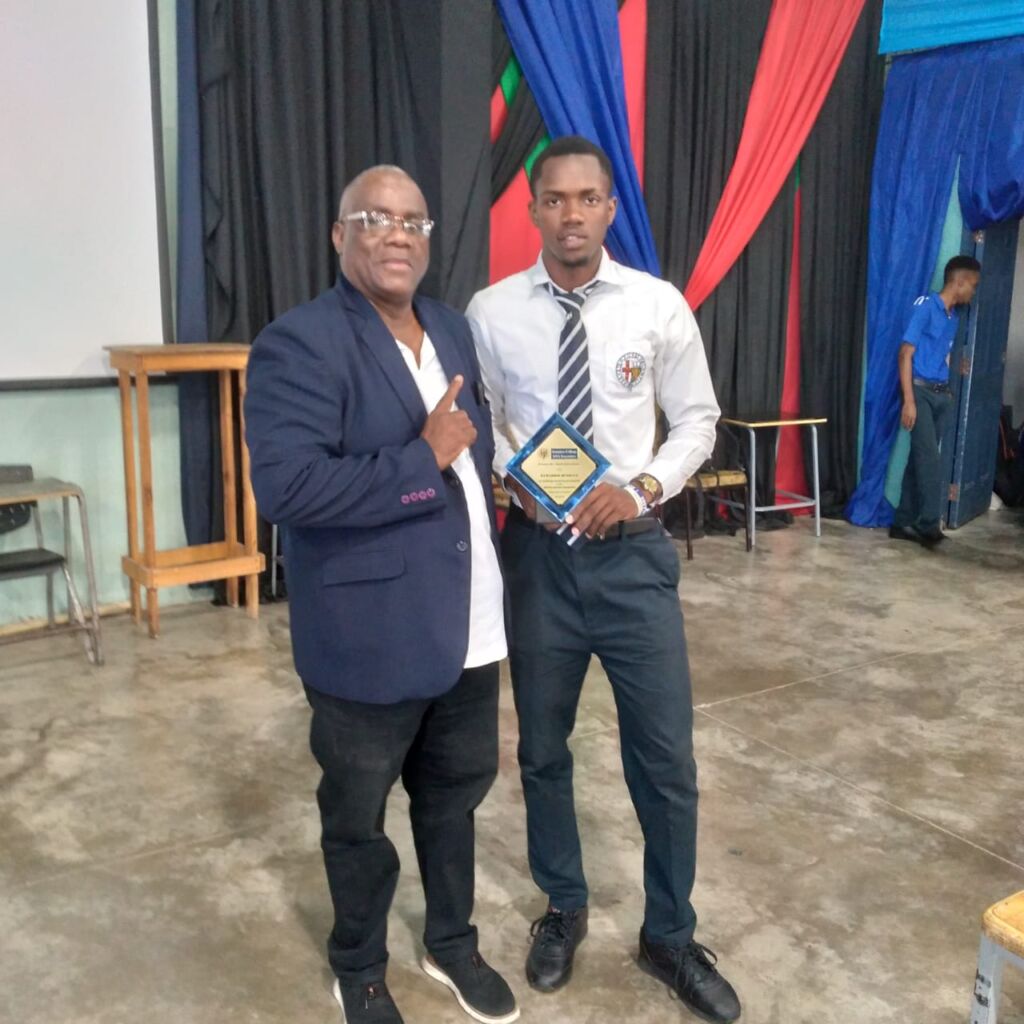 We applaud Collegeman Kemarrio Bygrave and wish him continued success on and off the track.
Check the Track and Field page for more
Fervet!