Jamaica College's Construction Project Management Internship, deemed a Success
Jamaica College takes immense pride in providing its students with enriching opportunities that go beyond the confines of the classroom. One such occasion was the recent on-site internship at Gore Developments Limited's (GDL) Phoenix Park site. The Construction Project Management course students were given an exceptional chance to gain real-world insights and hands-on experience in the construction industry. Let's take a throwback journey to explore the memorable moments of this eye-opening internship.Mr. Wong first showed the boys off for the first day of their internship on site where they received all of their construction gear, did a walkthrough of the site, met with members of the GDL team, and did an important safety training session.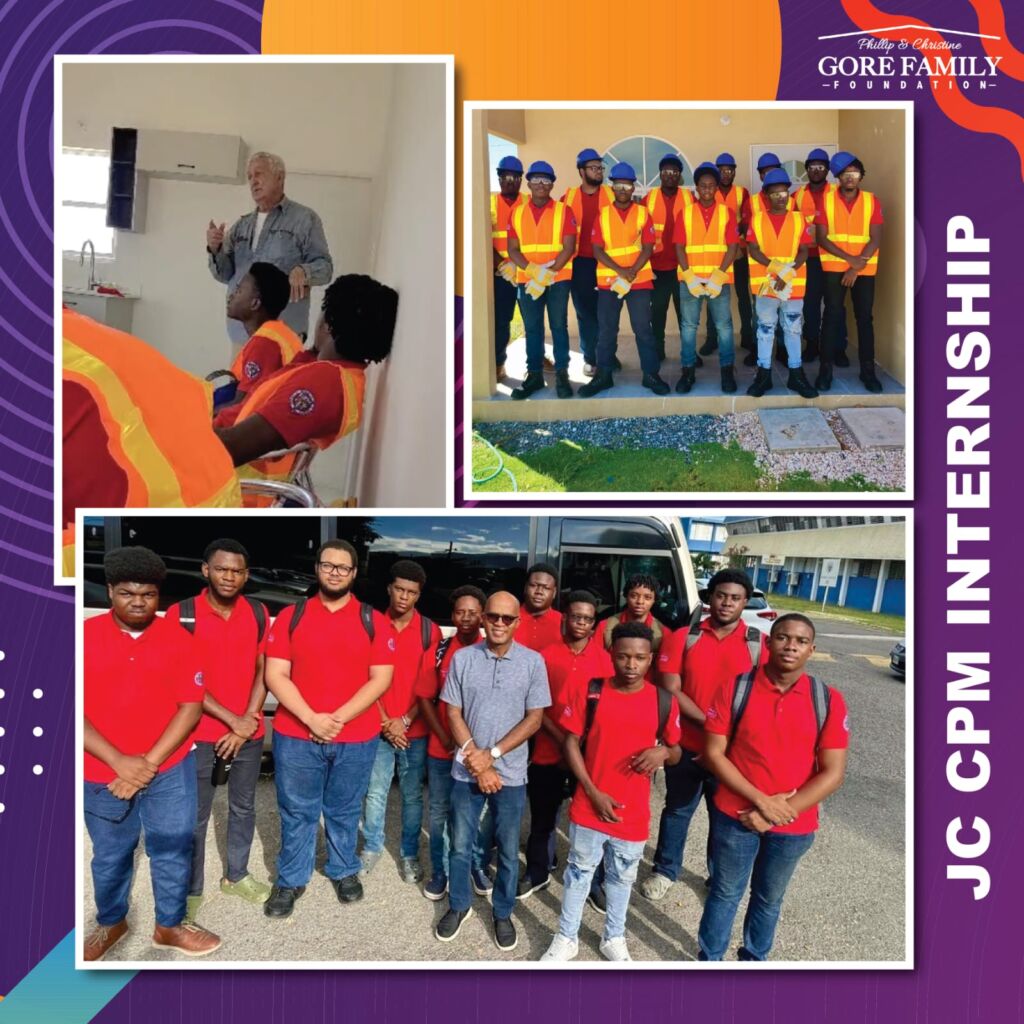 In the two weeks to follow, the interns had the opportunity to gain exposure to many aspects of a construction site thanks to the caring and professional mentorship of the GDL team.
Seen below are the interns with Mr. Maxwell, the head of the sewer system and plumbing (left), Luis, the infrastructure manager, who explained the blueprint for the storm drain to the interns (top right), and Mr. Cornel Parker, an equipment manager explaining the purpose of the various equipment used on site [bottom right].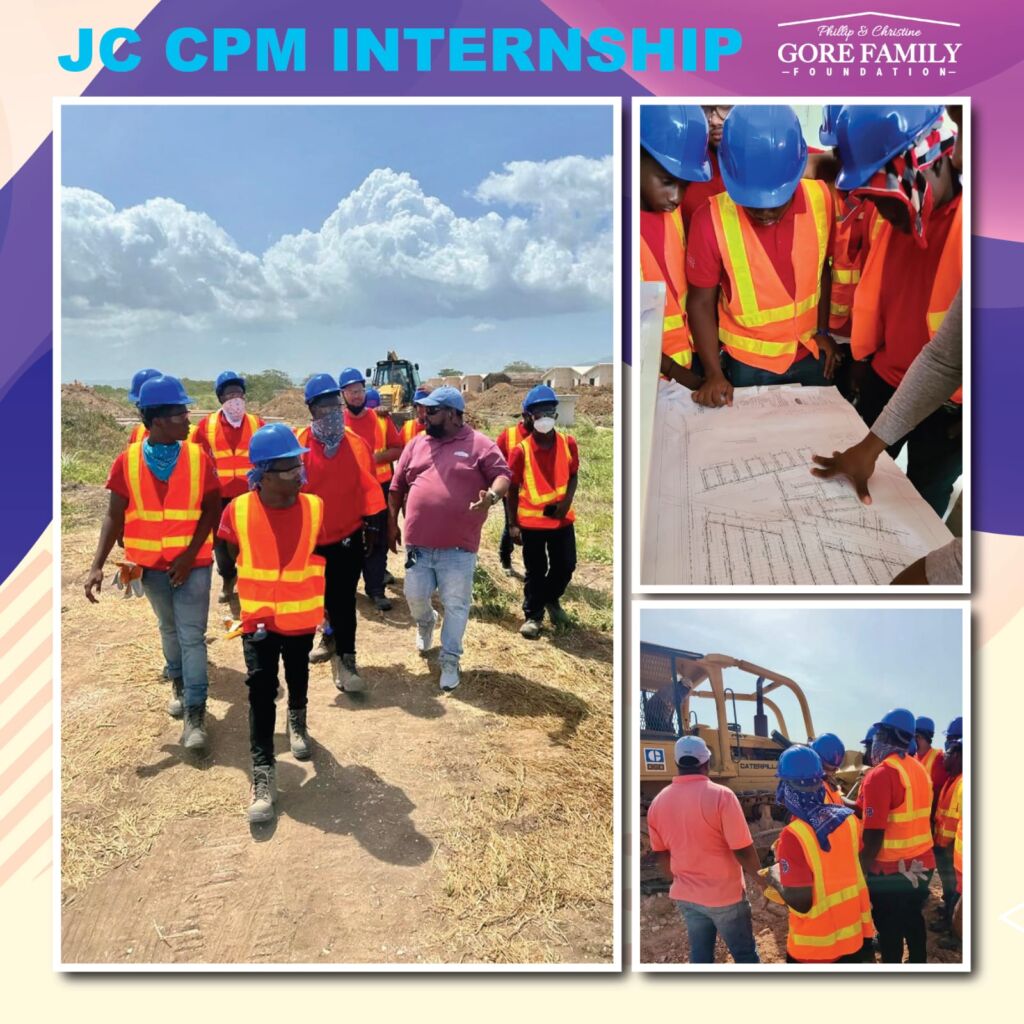 Some of the interns' other amazing experiences can also be seen below. These include:
Top left: a site walk through with Linval (casting/quality control supervisor).
Middle: Marl pad compaction testing. Insight was given on the tools, technology and techniques employed.
Top right: fabrication warehouse/ welding shop where students used the chopsaw to cut 2×2 hollow section steel.
Bottom left: students with Brandon Burke (special projects manager), Maxwell (supervisor of plumbing) and Keithon Burt (quality control supervisor).
Bottom right: students preparing the marl pad.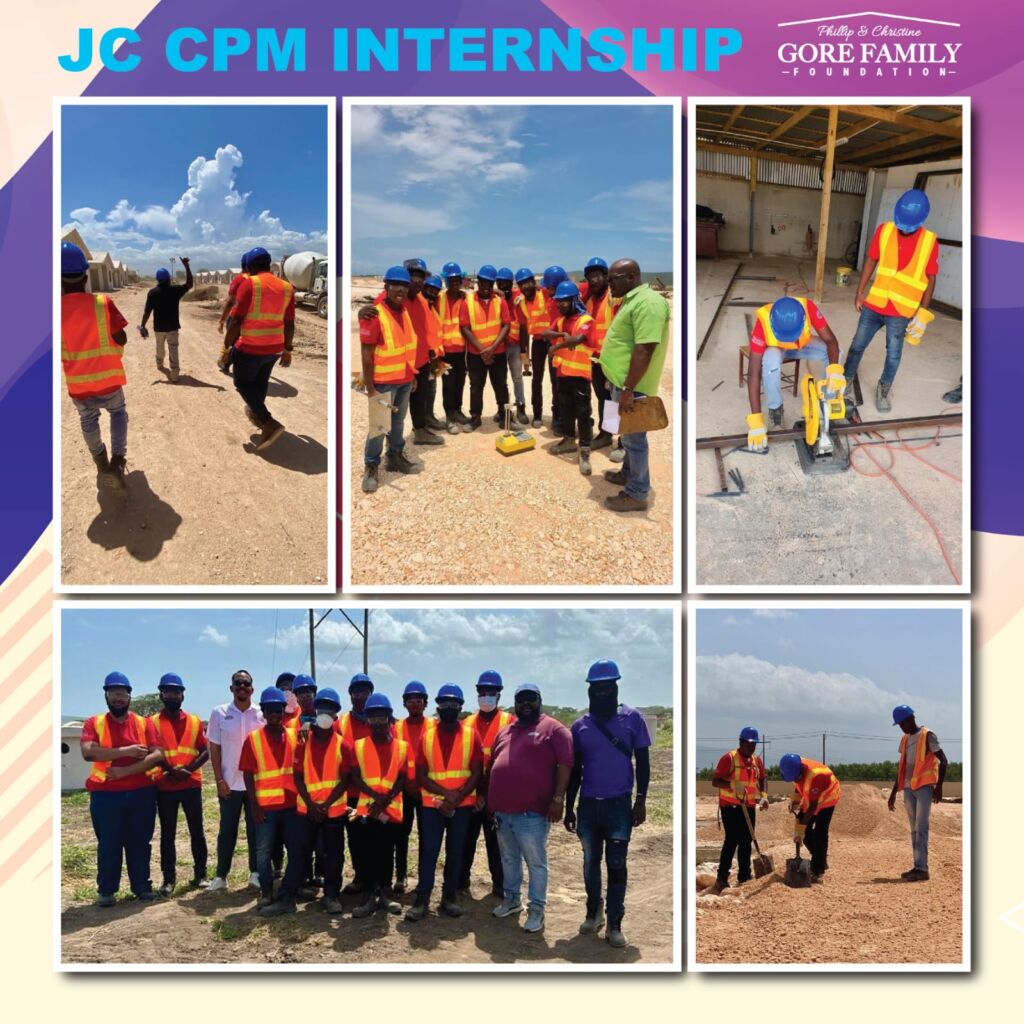 The Construction Project Management internship at Gore Developments Limited's Phoenix Park site was an unparalleled opportunity for Jamaica College students to delve into the dynamic world of construction. From insightful site walkthroughs to hands-on experiences, the internship enriched their knowledge, honed their skills, and ignited their passion for construction. We extend our gratitude to the Gore Family Foundation and GDL for their support in making this invaluable experience possible. As we move forward, we are confident that the participants will carry the lessons learned here into their future endeavors, making a significant impact on the construction industry.