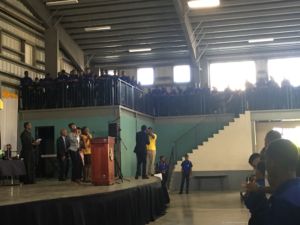 With Vision 2020 in sight, and infused with "true blue blood" Jamaica College stands poised in anticipation of nothing less than a grand year.
On your marks, get set, go!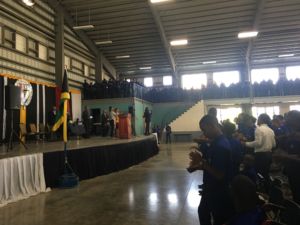 Guest speaker for the 2019/2020 Commencement Service, Rev. Dr. Dylan Toussaint, helped us to realize that we can only have "20/20 vision"- the best vision, as we stand in unity to support each other's trials and triumphs.  Referencing 1st Corinthians 9: 24-27, he parallelled our vision by running a race for a bigger and even greater prize. His interactive speech had two young College men demonstrating the race of life for which we must prepare ourselves.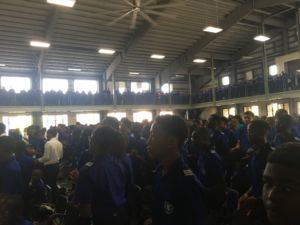 We should hasten to remember, however, that:
1.      there will be 'banned substances' that we will have to relieve ourselves of. This year we will be letting go of everything toxic;
2.      we should 'avoid making false starts'. We cannot be too impulsive or impatient in decision making. The race of life is crucial to success
3.      we should 'stay in our own lane'. Focus is important; distractions we can do without;
4.      we can never drop the baton. Our eyes will remain on the prize and we will accept nothing but the best!
We are Collegemen! We are good at everything!