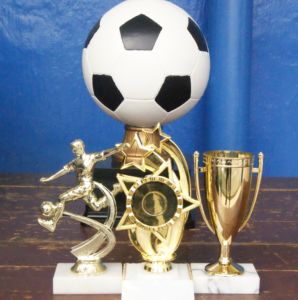 WEDNESDAY, March 27, 2019 saw the conclusion of the intense Jamaica College Wembley Champions Cup, an internal competition between the upper and lower six form rooms. 2019 is the first year of the league's revival since it stopped in 2016 and the Student Council, the main organizers, along with the JC OBA rallied to get full support from all 9 classes (6A and 6B Arts joined to make one team due to numbers). With 8 teams ready and raring to go, the competition kicked off with a quarter-finals knock-out stage. Matches played on the front field every evening for one week.
See the tournament match sheet below:

Finals
THE CLASH OF THE BUSINESS GROUPS
6B Business 2

6B Business 1
The top of the table clash saw 6B Business 1 facing off against 6B Business 2 on the final day of competition. Both teams were strong in their style of play, taking shot after shot and forcing the goalkeepers to make save after save. The first 45 minutes of the match ended with Business 2 up by one point, thanks to a goal by Shaniel Thomas, and Business 1 struggling to convert their chances. After a 5 minute half-time break Business 1 came out with vengeance and soon the match was even at 1-1 thanks to an answer from Marcell Grant. By minute 65 two members of Business 1 were given red cards for indecent language and the team was at a disadvantage, playing with 9 players.
Turmoil and controversy
4 minutes of added time was given by the official, Mr. Othneil Gordon, to compensate for injuries and consultations, and by minute 92 the field was in absolute turmoil. Maleake Thomas of Business 2 had been awarded a penalty after losing possession of the ball and falling inside the 18 yard box. The audience and members of the opposing team challenged the call, by the referee insisted on his call. This resulted in players from Business 1 throwing their jerseys down and walking off the pitch and even the goalkeeper abandoning the goal. This was the second controversial call by official Gordon in 10 minutes, having only awarded an indirect free kick when a player from Business 1 had been fouled under similar circumstances.
The match was seemingly called off and the field being emptied before senior members of staff and event organizers got involved. After a few minutes of heated discussion, Business 2 player Saqlain Waul stepped up to take the penalty with Tarique Barrett in the goal. To 6B Business 1's displeasure Waul effortlessly put away the shot and 6B Business 2 were crowned champions. The match ended 1 – 2.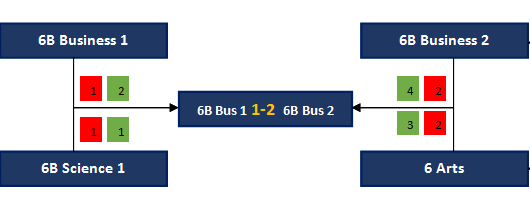 Cup wINNERS – 6B Business 2
Top scorer – Saqlain Waul

Man of the match – Shahid McLean

Goalkeeper of the tournament – Conroy Brown

Captain Maleake Thomas being presented the Wembley Champions Cup

Winners – 6B Business 2
mATCH HIGHLIGHTS
Playing in front of an enthusiastic crowd

A thrilling advance by Business 2

A scramble for possession

A kick in by Capt. Maleake Thomas

Event organizers and MC Richard Walker

Second goal by Marcell Grant

Barrett doing some brilliant saves

The controversial penalty on Maleake Thomas inside the box
#JC #TrueBlue #WembleyCup #Finals